Montrose "Gayborhood"
Founded in 1911 by an eccentric oil tycoon, Montrose is Houston's famous "gayborhood", home to our rich and vibrant counterculture movement. Montrose housed an estimated 30-40 gay bars by the late 1970s, and even today stays true to its spirited roots. For those seeking a Houstonian adventure with a little more sparkle than most, Montrose provides plenty of exceptional options.
STAY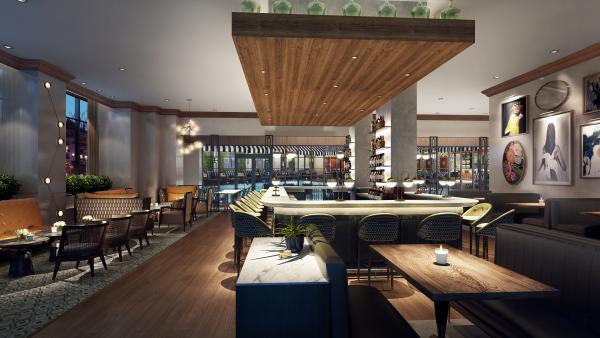 Built in 1923 as the palatial private residence for Walter W. Fondren, one of the founders of Humble Oil & Refining Company, La Colombe D'Or on Montrose Blvd. is now a swanky boutique hotel. With its own art gallery and a renowned restaurant to boot, La Colombe is a posh spot and beloved historic landmark that Montrose holds dear. Though its infamous ballroom was recently demolished to make room for a new high-rise, it's still a coveted destination and highly-sought location that can serve as a weekend getaway or even the perfect venue for a wedding. A little over a mile down the street from La Colombe, where Montrose turns into the Museum District, sits the sumptuous Hotel ZaZa. This Montrose-adjacent luxury hotel has pool villas, concept suites, a high-end day spa, and the Monarch Bistro with its award-winning fare and a gorgeous view of Mecom Fountain and the Museum of Fine Arts. Montrose-area Airbnb options are some of Houston's most excellent, with ivy-wrapped bungalows and craftsman porches galore. 
EAT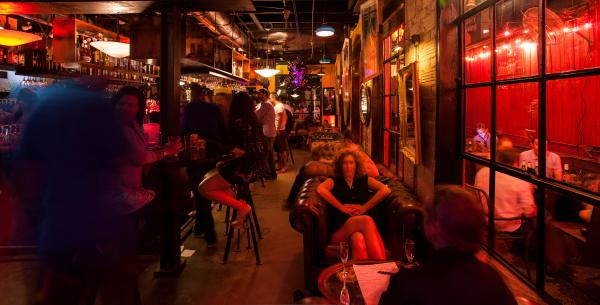 It should come as no surprise that Montrose eateries come with more than your fair share of LGBTQ flair, like that found at Bar Boheme on Fairview. Notable for their frozen mojitos with freshly-muddled mint, creative pizzas, and to-die-for Vietnamese Fries (covered in Hoisin sauce, Sriracha, garlic mayo, cilantro, and crushed peanuts), Boheme also hosts a colorful Sunday drag brunch on their massive wrap-around back patio. Speaking of drag brunch, you can always find a dazzling display at Hamburger Mary's on Grant St. Their namesake is no joke, so order a tasty burger with a carafe of mimosas while you watch some of Houston's best queens serve looks. For some of the best authentic Tex-Mex around, head over to El Tiempo Cantina at the intersection of Taft and Westheimer, where the permanently-installed rainbow crosswalks lead you to life-changing margaritas, queso, and fajitas. Down the street, you'll find authentic regional Mexican cuisine in a stunningly earthy, Latin-inspired setting at Hugo's. Farther down Taft just past Dallas St. is the truly unique experience of dining and imbibing at The Pass & Provisions, two restaurants under one roof. Expect intimate tasting experiences on The Pass side, while Provisions offers a more casual dining affair. If a multi-course adventure at The Pass is more your speed, look into the unforgettable steak tartare. At Provisions, their hen-of-the-woods pasta is a definite must.

Check out more Montrose-centric restaurants here.
PLAY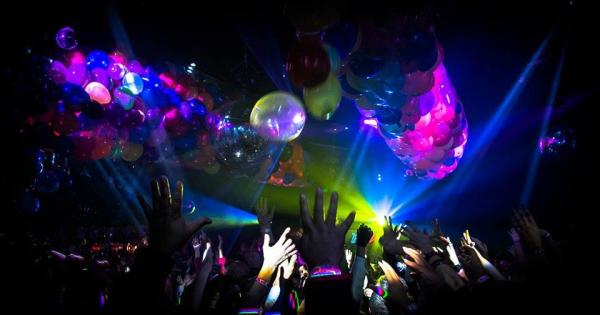 When day turns to night, Montrose is so much more than meets the eye. Along the leather-beaten path, RIPCORD on Fairview is an iconic kink bar with a laid-back feel and the distinction of being the second oldest gay bar in Texas. Fridays and Saturdays at Etro have some of the best new wave, synth pop, and 80s music the city has to offer. Not to be outdone in the 80s arena, Houston's most beloved goth venue, Numbers, has some of the finest underground entertainment in the city. The award-winning premier burlesque revue, Dem Damn Dames, holds their acclaimed monthly production at Numbers every last Friday of the month. Wildly captivating and bawdy, Dem Damn Dames is body positive and regularly features both femme AND male "boylesque" performers churning out jaw-dropping acts for packed crowds. JR's is an H-Town staple among the GLBT crowd, offering cheap drinks, quick services and a good mix of music and videos. Scenesters flock to Montrose's South Beach club for wild, dance-filled nights and potent drinks. Lastly, the Eagle is a great mix of a neighborhood bar and fetish/leather hangout. 

Check out more Montrose-centric nightlife here.