Wedding Wear
When it comes to LGBTQ weddings, only the sky is the fashion limit. That's both the good news and the bad news. With so many choices, it can be tough to decide no matter who you are, how you identify, or what you usually wear. Two dresses? Two tuxes? One suit and one tux? One dress and one suit? Or maybe just go super casual? Or get crazy matchy? You get the idea. One thing is true across the board – you ultimately don't have to please anyone but yourself – and hopefully your spouse to be, of course. As you are making your decision, here are some things to think about.
Be yourself
Your wedding is not the time for a costume. It's the time to express who you are and who you want to be. Naturally, that's not always easy. But it's always best in the end. Whether you want a long dress or a short one. A classic tux or a wild one. A formal suit or a casual one. It's not about what you're supposed to wear or who you're supposed to be. It's about feeling like you on your big day.

Memory making
You will likely have your photo taken more on your wedding day than on any other day. So now is not the time to try out a brand new hairstyle or make-up that you are unsure of. Now is not the time for that last minute chemical peel. And now is certainly not the time to go so far out on a fashion limb that will leave you saying, "What on earth was I thinking?" for years to come. You want no regrets from who you marry to what you look like in those photos. So think it through. Don't play it too safe. But don't go all Zoolander either.
Match at will
For some couples, matching is something they couldn't imagine NOT doing. But just know that it's not required. Think ahead to how you want your photos to look and how you want to look in your wedding environment. Beyond that, it's really up to you and your partner how much you do – or don't – match. You can both wear dresses. You can both wear suits. And the gender you were born is of no consequence. The only thing to consider is what makes you feel like you and what makes the two of you feel like a cohesive – but not necessarily overly matchy matchy (unless that's your thing!) couple.  
Money matters
It's a big day, yes. But – hopefully – it's just the first of many, many more to come. So, set a budget and stick to it. There is something out there for any and every budget no matter what your style. Consider sample sales and previously loved gowns and suits and tuxes if your taste far exceeds your budget. Or, maybe ask someone who was planning to get you a gift to contribute to your wedding wardrobe budget instead. Just remember – it's one day. It's an important one. But it's one day and you don't want to be paying for it and/or regretting an insane extravagance throughout all of those other days to come.
Call in the troops
Now is the time to ask the advice of your most trusted family and friends. And, on the flip side, now is the time to leave behind anyone who is judgy, unkind, or jealous. You deserve to have your trusted advisors around you who will tell you the truth with complete candor but also who will make you feel supported loved and completely and totally fabulous. Because you are!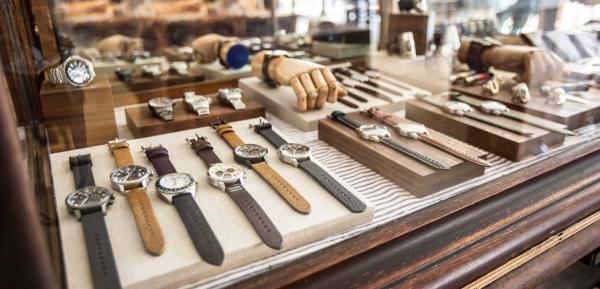 Trust the pros
Go to a store you trust and find people there who align with your style, needs, and desires. Makes sure they understand just what it is you are looking for, how you want to look, and what you can afford to spend. If they tell you that you look amazing in absolutely everything, they may not be as trustworthy as you think. If they are pushing you on your budget, that is not what you need. And if they don't give you their full attention, you deserve to find someone who does. If you've hired a planner/coordinator/designer who you trust in the style department – which hopefully you do - you may want to have him or her come along as well.
If you're looking for a dress, here's a list of great places to look.
If a tux or suit is more what you had in mind, here are some terrific places to check out!
For general, all-around info on planning your LGBTQ Houston wedding, you will definitely want this page close at hand.
By Jenny Block.