Houston Pride is Back Baby!
Get ready for the hottest celebration of the year
This year, Pride Houston 365 is taking a more family-friendly approach to this year's celebrations, and making a few changes from previous years. Citing costs, safety and high temperatures, Pride Houston 365 made the decision to only have the annual parade and no daytime festival. While this may come as a shock to some, the organization promises big plans for 2024.
Houston's 45th LGBTQ+ Pride parade will take place in Downtown Houston the night of Saturday, June 24. Even without the festival, attendees can expect all the same fun with pub crawls, fashion shows, parties and sickening floats. See below for how you can celebrate your pride this June!
Official Pride Market x Karbach Brewery
Sunday, June 4, 11 a.m. - 5 p.m.
Rock the Runway
Thursday, June 22, 7 - 11 p.m.
Rainbow on the Green
Friday, June 23, 7 - 10 p.m.
Eden 2023: Official Pride Girl+ Party
Friday, June 23, 9 p.m. - Saturday, June 24, 2 a.m.
Pride 2023 Parade
Saturday, June 24, 7 - 11 p.m.
Pride 2023 Official Afterparty
Saturday, June 24, 9 p.m - Sunday, June 25, 2 a.m.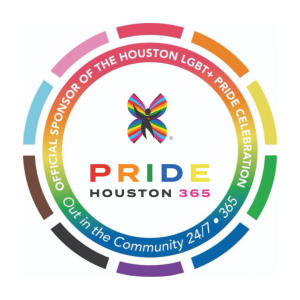 Editor´s comment: Pride Houston is now Pride Houston 365.
Historically, Pride Houston has been a volunteer-run, 501(c)(3) non-profit that organized the official Houston LGBT Pride Celebration® every year in Montrose or Downtown Houston. In 2022, Pride Houston changed its name to Pride Houston 365 to reflect its 365 days-a-year commitment to support the Houston LGBTQIA+ community. Visit them HERE.