East End
Just east of downtown Houston, bordered by East End and Third Ward, is an area that has ebbed and flowed with change, culture, and industry. Teetering on the edge of the Historic and Warehouse Districts, what is now known as EaDo was only formally named such in 2008. With a backdrop of the George R. Brown Convention Center towering in the skyline like a stately steamship, EaDo was originally Houston's downtown industrial area. Many historic reminders remain in the form of imposing brick structures housing art studios, performance spaces, residential lofts, and fine dining.  
Stay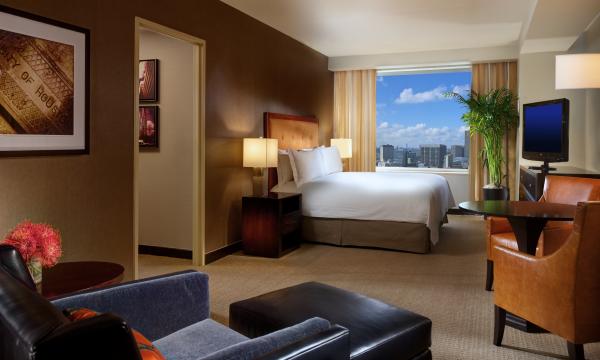 While converted lofts on Airbnb are your best bet in EaDo proper, notable non-east-downtown accommodations are only blocks away. Hotel Icon's classy Great Gatsby vibes are perfect for the history buffs, while Hilton Americas has more amenities than some cities, like their spa, indoor pool, and a health club. The Marriott Marquis is so popular, even locals book rooms for weekend stays and a chance to lounge in their infamous Texas-shaped pool.
Eat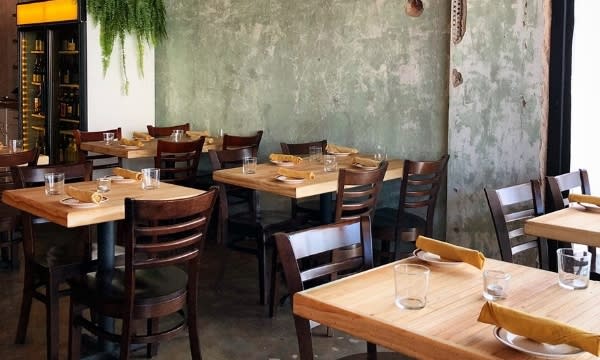 EaDo was the site of our city's first Chinatown, Old Chinatown, founded by Cantonese immigrants in the 1930s. Grocers, restaurants, and markets lined the streets that annually held massive festivals for the Chinese New Year. By the 1990s, most tenants had relocated to the current Chinatown location in Bellaire, but not without leaving behind some seriously auspicious culinary juju in the air. 
Beneficiaries of their predecessors' good food karma are some of Houston's hottest eateries, the most notable of which is undoubtedly Nancy's Hustle on Polk. This modern bistro is garnering rave reviews, and the dishes most likely to astonish are the turkey dumplings and the parmesan cheesecake topped with black pepper and honey (trust us). Nancy wouldn't be Hustling half as hard without the signature creative cocktails by the outstanding bartender, Kristine Nguyen, so be sure to order a cocktail. More than a neighborhood coffee house, Tout Suite offers to-die-for macarons and farm-fresh sandwiches along with burgers and salads. The award-winning Tex-Mex of The Original Ninfa's is an East Side institution and absolutely can't be missed, with sizzling fajitas that put Houston on the map. 
Check out more Eado-Centric restaurants here.
Play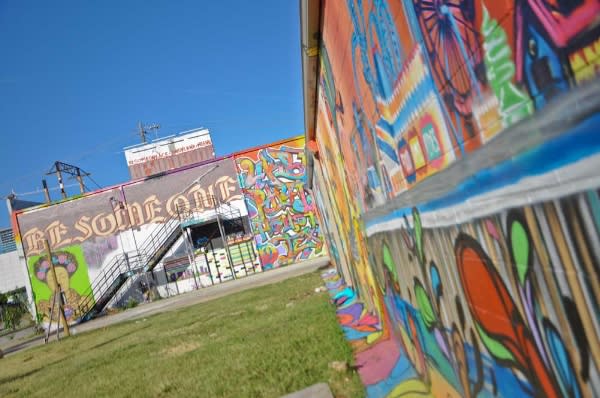 After filling up on goodies, check out Houston's top comedy venue, Secret Group, for entertainment all across the board. Local and national comedy acts converge with karaoke, 90s dance parties, and even mind-blowing fetish events like recurring kink spectacle, Fixation. Self-proclaimed "Adult Playground" Truck Yard is like a fantastical boardwalk carnival for hipsters, littered with tree houses, food trucks, and even a Ferris wheel (seriously). 8th Wonder Brewery isn't your average beer joint. These hometown beer heroes host trivia nights, live comedy, and music on their enormous patio. Aerosol Warfare is an impressive street art studio led by hometown spray paint mural favorite, GONZO247. Not only do they have a steady rotation of exhibitions, but they also have a street art museum to browse that puts the cherry on top of a satisfying, whirlwind weekend. 
Check out more Eado-centric things to do here.