Houston LGBT Nightlife

When the sun goes down, Houston comes alive with potent potables and a diverse LGBTQ-crowd, eager to kickstart the city's lively nightlife scene.

From leather bars and neighborhood pubs to video lounges and dance clubs, the real fun begins after dark. Get the scoop on the city's prime places for after-hours play. Where will you be tonight?
"From late night Tex-Mex and margaritas, to all-night dance parties, or quiet craft cocktail spots, Houston's nightlife scene is as diverse as its community ."
Jeremy Fain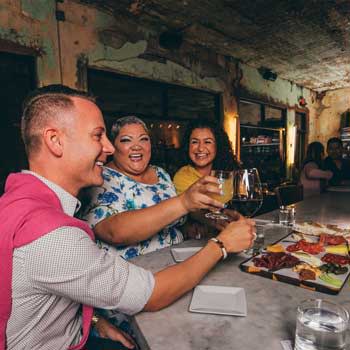 Photo Location:
13 Celcius