Sleep In, Houston Style
These local hotels are big on amenities 
Houston's ever-changing and growing population has made it a hot destination for those looking to soak up the city's flourishing culture. But sometimes you just need to crash and rest up before tackling the next day's events. Luckily, Houston has three times more Travel Alternatives Group (TAG)-approved hotels than any other Texas city. So enjoy all the perks Houston has to offer and feel at ease knowing that your hotel is giving back to the local LGBT community.
Contemporary luxury is what you'll find at the historic boutique hotel. Built in 1911 as the Union National Bank, the impressive neoclassical building was transformed into an award-winning hotel in 2004. Nestled in the business and legal heart of the city, the hotel is only steps away from Market Square Park and a multitude of culinary, shopping and theatrical opportunities. The hotel offers a full-service spa, several restaurants, a fitness facility and a business center.
Hotel Sorella
Hotel Sorella offers sophistication and comfort in a planned self-contained living space called CityCentre. CityCentre is on the western edge of the Houston loop and offers unique dining opportunities, high-end shopping, film and entertainment options. It's the perfect choice for travelers who desire elegance and comfort with a bit of distance from the traffic of downtown Houston. Patrons receive a complimentary breakfast, access to a rooftop pool and a 24-hour fitness center in a hotel with sleek design and tasteful details.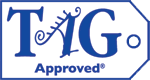 Just looking at the room options available at the Hotel ZaZa is a revelation. The hotel's location by Mecom Fountain, the museum district, and Hermann Park are equally appealing. Hotel ZaZa shuttles patrons around in the instantly recognizable black SUVs with cow skulls attached to the front grill. Patrons can stay in traditional rooms, suites, luxury suites or live out their dreams in rooms with themes like: "Geisha House," "Houston We Have a Problem" (with a NASA feel), "Moulin Rouge" and "Soho Loft." All hotel patrons will enjoy custom designed beds, Italian linens and custom artwork, fabrics, and photographs. 
The Galleria is a renowned section of Uptown Houston that offers upscale and traditional shopping, dining and entertainment options, and the Royal Sonesta is a modern 23 story hotel which gives access to it all. The hotel offers traditional guest rooms and suites with new furnishings and updated amenities. The Royal Sonseta houses an on-site restaurant, lounge and café, an outdoor swimming pool and a 24-hour fitness facility.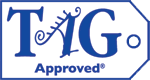 One of the newest hotels in Houston, the JW Marriott sets itself apart from the pack with its customer service, attention to detail and impeccable design. There is no traditional check-in counter at this hotel. When patrons enter, clerks approach with an iPad and register them immediately. There are also iPads in each room to use when ordering food, requesting cars from the valet and setting up appointments at the spa and reservations at the restaurant. That's luxury. 
Best Bets on a Budget
 
This West Houston hotel offers easy access to all sections of the city. There is an in-house, award-winning restaurant, a bar, and a lounge. The lobby encourages visitors to enjoy the fireplace and is designed to give visitors a feel for the Texas Hill Country. 
Courtyard Houston Downtown
Just a short walk away from the convention center and Discovery Green, this hotel is a newly renovated neo-classical building from the 1920's jam-packed with modern conveniences. There is building-wide free Wi-Fi and a bistro which offers plenty of breakfast and dinner options. 
Cuddle up in this comfy hotel in the Uptown shopping and dining district. There is a refrigerator and a microwave in every room as well as pull-out sofas and complimentary internet service. The hotel offers an outdoor heated pool and free breakfast.