Houston has plenty of hot spots when it comes to typical nightlife – bars and clubs from flashy to subdued. But those aren't the only hot spots Houston has to offer. Day or night, you'll find Houston sapphics at play from sporting events to museums to fundraising fetes.
Here are some of our favorite ways to play:
ROLLER DERBY DELIGHT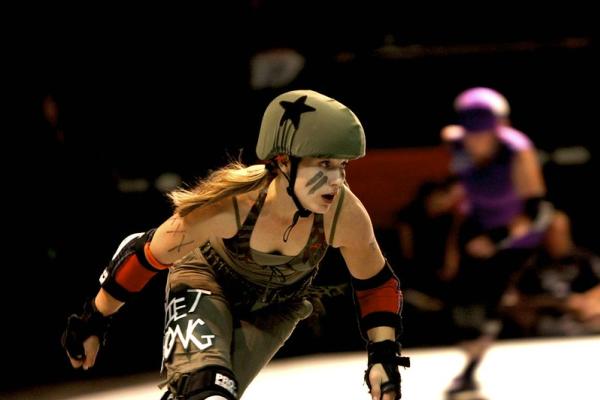 As my friend Margarita Perez says, "It's a bad ass contact sport with ladies in roller skates." What more could a girl ask for. There are a variety of teams to cheer for. Just be warned, watching roller derby has been known to cause many a girl to sign up to roll on!
SPORTING EVENT HEAVEN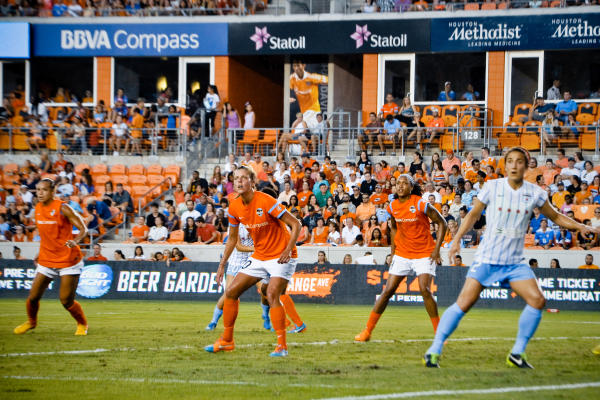 Houston is home to a plethora of great teams, including the kick-ass women's soccer team, the Houston Dash.  H-Town is also home to the Houston Texans and the World Champion Houston Astros. If you prefer to get in on the action yourself, the Montrose softball league games may be just what you're looking for.
ARTS FOR DAYS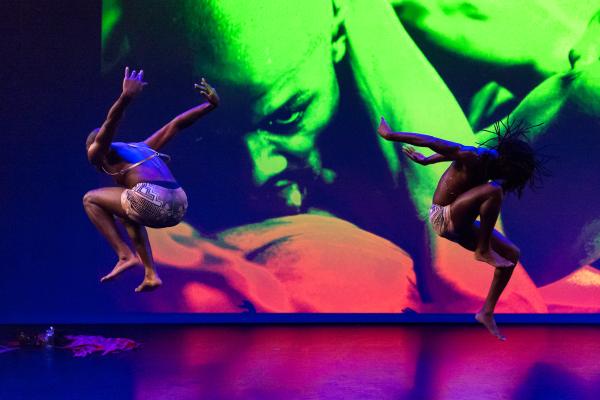 If the arts are more your thing, Houston has you covered from touring Broadway hits at the Hobby Center for the Performing Arts to a variety of shows and performances at the Miller Outdoor Theater that guests can enjoy for free, under the canopy or under the stars. There's also the Alley Theatre and the Wortham Center, both with brag-worthy calendars. If pliés and grand jetés are more your style, then the Houston Ballet is definitely where you want to be.
And if visual arts are your thing, you are in luck. Houston is home to museum giants Museum of Fine Arts Houston, The Menil Collection, and the Contemporary Arts Museum, all of which will melt your art-loving heart.
You also won't want to miss MATCH Houston for a variety of events and shows and exhibits. And be sure to check out their T.R.U.T.H. Project, which "educates and mobilizes LGBTQ communities of color and their allies through social arts that promote mental, emotional and sexual health."
THE BREW LIFE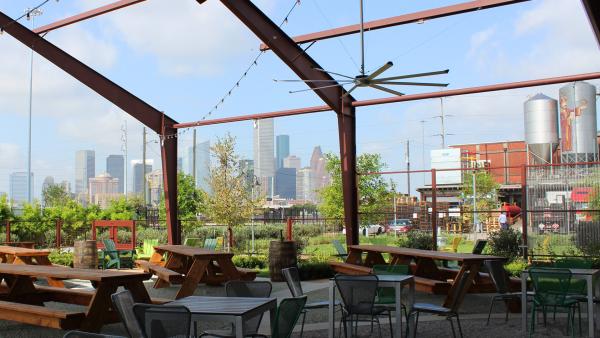 If beer is what lights your fire, you are in for a treat. Houston is home to a number of local breweries, including Saint Arnold Brewing Company, Karbach Brewing Company, Buffalo Brewing Company, 8th Wonder Brewery, 11 Below Brewing, Spindletap Brewery, and Brash Brewing. Check out Houston Cider Co if you'd like to stray from hops. Too many places to have too much fun. Just remember to sip responsibly.
AND MORE...
That's just a taste, of course. The list goes on and on. You can play Bingo In The Heights and Blanket Bingo at Market Square; tap into your inner historian and partake in the Downtown Houston tunnel tours; wile away the hours at the beautiful Discovery Green; play cowgirl for a day out at the Houston Livestock Show and Rodeo; don your bunny ears and raise a glass for a good cause at Bunnies On the Bayou; or simply lay low on the killer patio at Onion Creek Café. Houston does love its patios.
Rest assured, however you love to spend your time, the Bayou City delivers when girls who love girls want to come out and do their thing – whatever that thing might be!