Let's Hear it for the Girls
It's true. Girls do just want to have fun. And for the gay girl, Houston is a veritable playground with killer shopping; fab restaurants; and everything from roller derby to tunnel tours to keep you busy. Here are some ideas about how to while the hours away during a weekend escape to the ever hopping, ever happening city of Houston.
THE DETAILS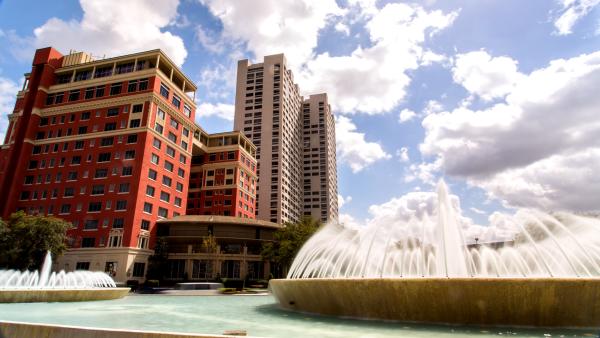 Where to Stay: Houston is graced with more TAG-certified, gay-friendly hotels than any other city in Texas, including Le Meridien Houston Downtown, Hotel Zaza Houston, JW Marriott Downtown, The Whitehall and more.
Downtown, the Museum District and the Galleria area are both great locations for homebase when exploring the city.
Getting around: Traveling from Bush Intercontinental take Super Shuttle or a Metro bus to Downtown or a cab anywhere you need to go. In the city: Take a cab or use the MetroRail to travel between downtown, the Museum District and other neighborhoods. Learn more here.
FRIDAY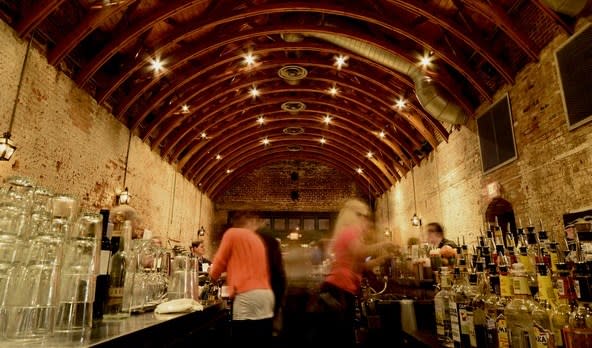 NOON: Grabbing something to eat will likely be at the top of your list once you've settled into your weekend digs. A fabulous lunch spot featuring New American seafood with a uniquely southern twist, Liberty Kitchen & Oyster Bar offers up every variation of oysters imaginable, along with lobster mac and cheese, Dixie fried chicken sliders, and a pink rainbow of rosé selections.
2 PM: Every girl is a little bit country and a little bit rock and roll. So even if you don't actually buy a pair, you have to at least try on true cowboy boots. Cavender's Boot City is a classic choice for boot shopping. If you prefer your shopping a teeny bit fancier Pinto Ranch will likely suit your fancy. There you'll find apparel and accessories too.
3 PM: Now that the shopping has begun, there is literally no reason to stop. The Galleria is famous for being the most massive shopping mall that Texas has to offer, with a total square footage of 3 million and super high-end shops, including Chanel, Carolina Herrera, and Jimmy Choo.  
5 PM: For something more mainstream, head Downtown to the Historic Market Square District where you'll find bars such as OKRA, The Honeymoon, The Pastry War and others that offer craft cocktails and more. For more nightlife options, click here.
7 PM:  The good news is, it's time to eat again. The bad news is, Houston restaurant array makes it nearly impossible to decide where to go. Consider the super-casual, super-friendly, super yummy Red Ox Bar & Grill where you can even bring your four-footed friends in case they are in tow for your Houston getaway. If you want something as different as it is delicious, consider Rainbow Lodge, focusing on seafood and wild game and situated in a historic log cabin on an acre of grounds. Truth is you can hardly go wrong. And never be afraid to ask a local. Houstonians love sharing the city they love.
10 PM: It doesn't get much more fun than a Friday night in Houston. There's no doubt that for gay girls and boys, JR's is the place to be. An awesome patio, classic Southwestern-inspired décor, and a crowd that's ready to begin the weekend right, makes it a Houston staple. If you're looking for something a little more low-key Guava Lamp is a laid-back lounge where the cocktails and conversations flow with equal ease. And, you will definitely want to make a stop at Pearl Bar. The hopping venue offers a main bar complete with requisite dance floor; giant Jenga and corn hole equipped patio; and side bar with TVs aplenty where you can watch every sport under the sun.
SATURDAY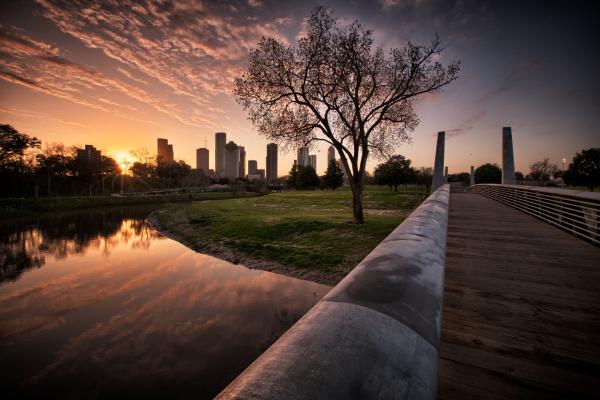 9 AM: No visit to Houston is complete without a stop at Revival Market on Heights Blvd. The bounty of Southeast Texas, along with the season, inspires everything they do from seasonally-inspired prepared foods to charcuterie to house-made staples like condiments, pickles and jams. Their Horchata Latte and hot chicken honey butter biscuit will leave you reviewing your calendar to plan your next Houston visit.
10:30 AM:  Houston is known as Bayou City. So why not take a tour on Buffalo Bayou and discover just where it got that name. Go by kayak, pontoon boat, or stick to dry land on a Segway. No matter what option you choose, forget about being touristy and immerse yourself is our city's stories and charm.
12:30: Lunch is the word. And by now you have likely worked up an appetite. Acadian Bakery and Carter & Cooley Company Delicatessen are both excellent options. Acadian has a classic deli menu and desserts that will make you want to be sure to save room for dessert. LGBTQ-owned Carter & Cooley sits on historic 19th Street in The Heights next to antique shops and locally-owned retail shops, serving classic deli sandwiches stacked tall from Reubens to tuna melts. Stay for dessert, as Carter & Cooley also offers freshly made in-house ice cream and gelato.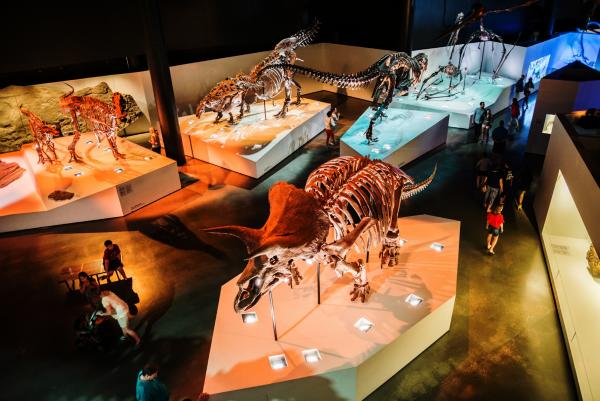 2 PM: To call Houston a cultural mecca would be the understatement of the century. The Museum District is all the proof you'll need of that. There's the elegant Museum of Fine Arts, Houston where you can easily lost yourself for two hours plus.  Then there's the Houston Museum of Natural Science complete with IMAX Theatre, Planetarium, and butterfly center, along with its permanent and traveling exhibitions. And don't miss the gem vault, known as one of the top ten places in Houston to steal a kiss! If you have more than just a weekend to play, a Houston CityPASS is the way to go, giving you access to both of these, as well as the Houston Zoo, Space Center Houston, and tons of other attraction. 
5 PM: After all of that walking, you'll be ready for a Happy Hour drink, and the Anvil Bar & Refuge is a great spot for that. Once a tire store, this Lower Westheimer has inventive cocktails and the friendly bartenders and warm wood décor will make you feel like you're at the place where everybody knows your name.

7 PM: Head over to Coltivare on White Oak Dr. to taste one of Houston's finest interpretations of Italian and New American cuisine. With a dedication to serving farm-to-table ingredients with an emphasis on local sourcing, Coltivare's wood-fired pizzas make for a cozy and romantic dinner that isn't stuck up or fussy. Coltivare's inventive seasonal cocktails rotate throughout the calendar and keep things interesting, but their classic offerings are hard to beat.
9 PM: Rich's is where the party is come Saturday night in Houston. Their signature drinks have been known to bring down the house and their dance floor is always in high gear. South Beach has a lock on dancing in the heart of the gayborhood. If all of that partying leaves you hungry, meander on over to one of Houston's best diners - House of Pies, where late night is where it's at.
SUNDAY
11ish AM: On a Sunday morning in Houston, there is only one thing to do – brunch. And, yes, here in Texas, brunch is a verb. Some great options include - El Tiempo 1308 Annex on Westheimer, Houston's gayborhood where Tex-Mex reigns supreme. Baba Yega, also in Montrose, is another great dining option. There you'll find an incredibly diverse menu with tons of vegan, veggie, and gluten-free options, as well as tons of classic brunch faves and, of course, their celebrated mimosas. There's also the super-cute Baby Barnaby's Café with an inventive menu that will make you wish you had another Sunday to commit to brunching there! For more ideas, check out these featured brunch spots.
2 PM: The time for George Country Sports Bar is definitely now. Head there for Sunday Funday, where the bartenders are friendly, the patio is packed and the hots flow just a little too easily.
5 PM: Even if you danced the night away there less than 24-hours ago, Rich's is still undoubtedly the place to be as the day begins to give way to the evening. The spacious dance floor beckon and, as you may already know by then, there is no lack of scenery at this local LGBT favorite.
Truth be told, a weekend in Houston will only whet your appetite for more when it comes to all the city has to offer. For more options, check out the list below. There's simply no end to the kind of fun Houston has in store for girls who just want to have fun whether it's on the dance floor, in a quiet café, at a sumptuous museum, or on the playing field. See you in H-Town!
-
- Roller Derby
- MATCH Houston
- Blanket Bingo at Market Square
- Ride the trails
- Downtown Houston tunnel tours
- Houston Texans
- Houston Astros
- Montrose softball league games
- Lambda NextGen ladies' nights
- Out at the Houston Livestock Show and Rodeo
- Bunnies On the Bayou
- Resurrection Metropolitan Community Church
- Local theatre 
- Local breweries
By Jenny Block