Come on Get Happy (Hour)
Must-try Happy Hours in H-Town
For people working those 9 to 5 jobs know, there are no better words to hear after the daily grind than, "happy hour." Whether you enjoy a good deal or just like for cocktail hour to begin as soon as possible, these happy hour hotspots are doing it right. 
ANVIL
If you're looking for specialty cocktails, Anvil is the place to go. With over 100 options to choose from, their happy hour is a tight window – 4 to 5 p.m. only – but all their 100 drinks are half price. It's a great way to find your new favorite cocktail without breaking the bank. 
MAX'S WINE DIVE
With five Houston locations and a daily happy hour from 4 to 7 p.m., Max's Wine Dive is always a solid choice. The menu features discounted wine and beer, as well as appetizers like fried pickles and loaded curly fries.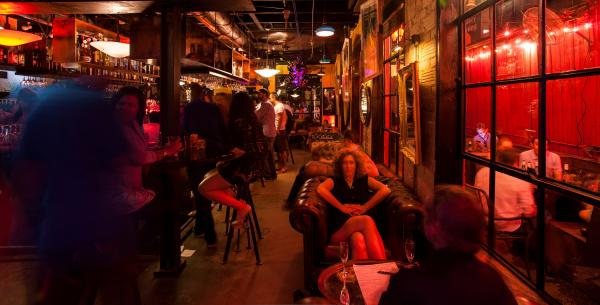 BOHEME
The laid-back bar off Fairview is perfect for happy hour with its generous selection and ample patio space. They offer a daily happy hour from 4 to 7 p.m. Tuesday through Friday, 11 a.m. to 5 p.m. on Saturdays and 4 to close on Sunday and Monday. Light bites like empanadas and barbacoa tacos are available with $8 cocktails, $4 beers and a glass of wine for $5. 
EIGHT ROW FLINT
This Heights bar is ideal for the summer months and sipping a drink outside. Their happy hour menu features $3 tacos and $6 cocktails like the Old Fashioned, Margarita and Eight Row Mule. Stop by Monday through Friday from 2 to 6 p.m. and all-day Wednesday to take advantage of their discounted prices.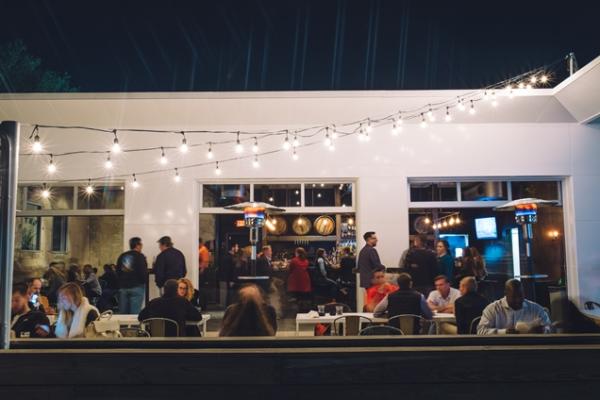 WOOSTER'S GARDEN
Wooster's Garden's menu boasts expertly crafted cocktails that are ready for their close up with creative garnishes and vibrant colors. Their 2-hour happy hour – 4 to 6 p.m. – offers half price house cocktails and wine, and $3 beer taps. 
THE PASTRY WAR
Everyone's favorite mezcalaria also offers one of the best happy hours for those who work downtown. Every day from 4 to 6:30 p.m., all mezcals and tequilas are half off with complementary agua frescas and games of pool. It's a great place to unwind after a hard day at the office.  
AXELRAD BEER GARDEN
Axelrad Beer Garden is probably one of best outdoor bars in the whole city with its live music, hammocks and breezy atmosphere. They also serve up a fun happy hour menu with a start time of noon and goes to 7 p.m. with $4 well drinks, $5 frozens and $1 off wines. 
BENJY'S
A popular after-work happy hour, Benjy's serves up tasty apps like bacon wrapped oysters and goat cheese balls, and discounted drinks. Their hip vibe and budget-friendly happy hour has made them a popular destination for young professionals.