Boys Trip to Houston
Ready to make your trip to H-Town one to remember? The most diverse city in the country boasts a wide variety of restaurants, plenty of daytime activities, and a nightlife scene that will speak to the party animal and wallflower alike. Get ready because there's a lot of ground to cover when you come to Houston!
WHERE TO STAY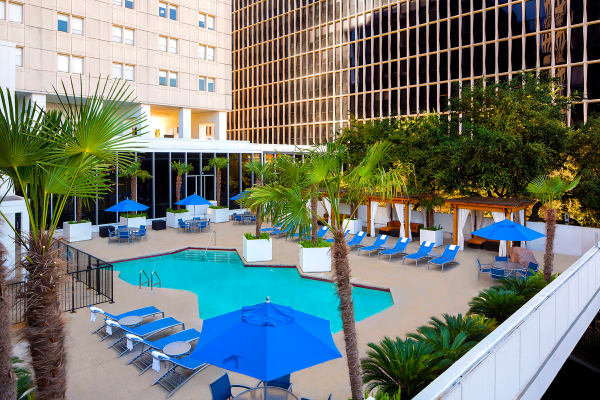 The Whitehall
Houston is graced with more Travel Alternatives Group (TAG) Approved gay-friendly hotels than any other city in Texas, including Le Meridien Houston Downtown, Hotel Zaza Houston, JW Marriott Downtown, The Whitehall and more. Discover even more hotels and places to stay here.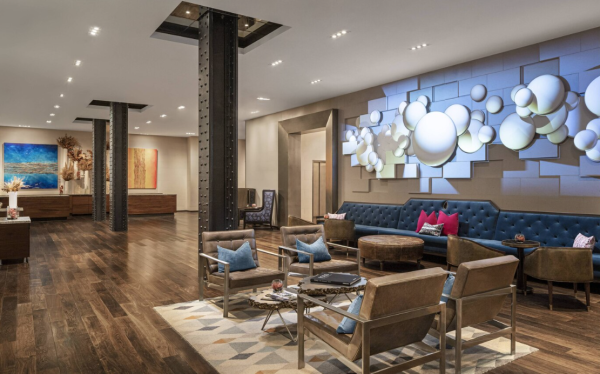 JW Marriott Downtown
Downtown, the Museum District, and the Galleria area are all great locations for homebase when exploring the city. If you're looking for something a little more lowkey, staying in the Heights is also a great option and prime location for getting around the city.
GETTING AROUND
If you're visiting Houston via either of our airports, catch an Uber, Alto, or Lyft to get to your destination (assuming you didn't rent a car). Save some money once you're in town and use the MetroRail to travel between downtown, the Museum District and other neighborhoods. Learn more here. Houston is becoming more walkable, but reliable transportation is a must, so be sure to plan ahead when it comes to getting around the city and to your destinations.
FRIDAY
AFTERNOON: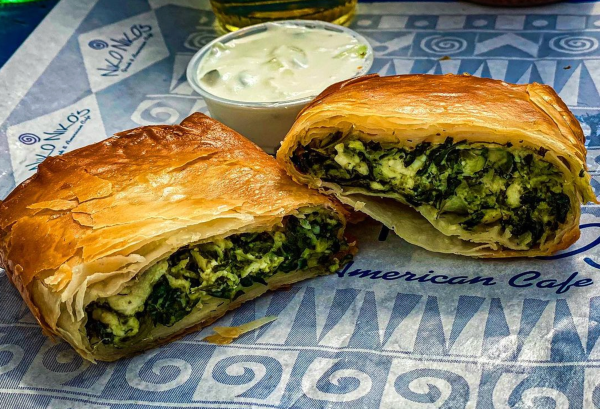 Niko Niko's
You made it to Houston and after a long morning of travel and now it's time to see what all the fuss is about Bayou City's food scene. There's no better neighborhood to start your weekend off than Montrose, Houston's gayborhood. Rest assured, no matter what you're craving, you'll find something you and your crew can agree on. Check out Candente (Tex-Mex), Baby Barnaby's (American Cuisine), Betelgeuse Betelgeuse Montrose (Pizza, etc.), Verde Garden (Tex-Mex), Lankford's Grocery & Market (Burgers, etc.), Niko Niko's (Greek), or Ramen Tatsu-ya (Ramen).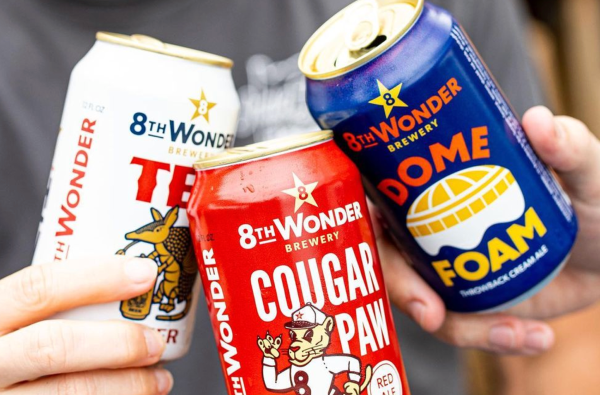 8th Wonder Brewery
Post lunch beers calling your name? Head to one of Houston's outstanding breweries! Choose from 8th Wonder Brewery + Distillery + Cannabis (East Downtown), Frost Town Brewing (Downtown), or Urban South Brewery (Heights).
EVENING:
Hopefully you got some rest after lunch and are ready for a night of amazing food and incredible nightlife! There's no better way to kick off the weekend than with a trip to the gayborhood bars. Start the night at BUDDY'S before heading over to JR's Bar & Grill to enjoy the massive indoor and outdoor spaces. Both bars offer welcoming vibes and music levels that allow for good conversation. If you're in the mood to dance, head over to Eagle Houston for two levels of completely different music to choose from, Crocker Bar for DJ curated dance music, and end the night dancing under the giant chandelier above the dance floor at South Beach.
SATURDAY
MORNING: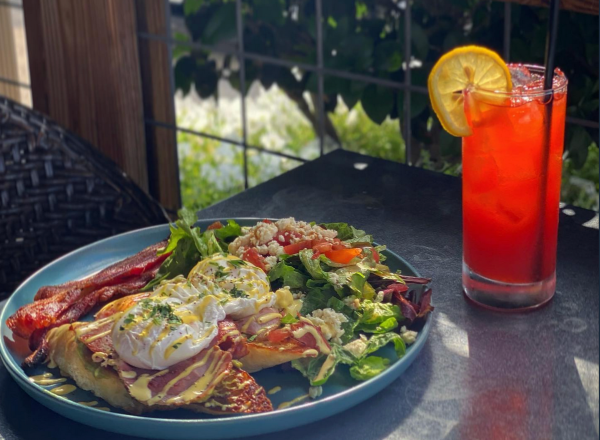 Leeland House
Hello, sunshine! The day is your oyster, and Houston's food scene is calling! Kick off your day with breakfast or brunch to fuel up for a fun day ahead. Start the day at Hungry's (Rice Village), Gloria's Latin Cuisine (Midtown), La Guadalupana (Montrose), Common Bond (Montrose), Onion Creek (Heights), or Leeland House (East Downtown). Don't mind standing in line? Visit the famous The Breakfast Klub (Midtown/Montrose) for "katfish" and grits and wings and waffles.
AFTERNOON:
If the sun is out in H-Town, you'll definitely want to cool off by the pool. Consider purchasing day passes at El Segundo Swim Club (East End) or Heights House Hotel for a fun vibe.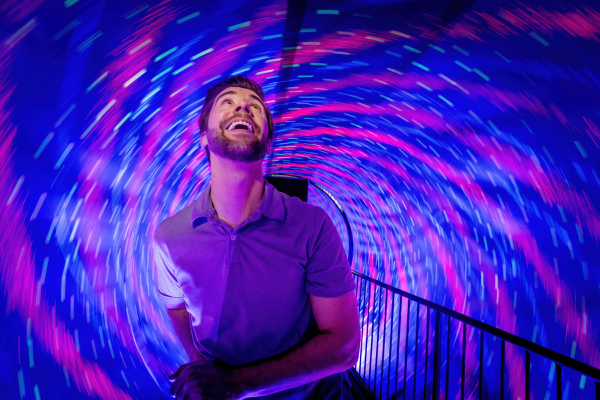 Museum of Illusions
Looking to soak up some culture while in Houston? Visit The Menil Collection (Montrose) for a day of free art browsing, or embrace your inner kid at the Houston Museum of Natural Science (Museum District). Give your Instagram grid a pop of color and whimsy when you visit Color Factory (Upper Kirby) or the Museum of Illusions (Galleria/Uptown).
Shop until you drop at The Galleria or all the shops at Rice Village, like Tecovas, where you can get yourself a fresh pair of boots! 
Before heading back to where you're staying, cheers to an amazing day in Bayou City at either Light Years Wine (Montrose) or Padre's Wine (Heights). If you're hankering for a brewski, you can't go wrong at Eureka Heights Brew Co. (Heights), Houston Cider Company (Heights), or Saint Arnold Brewing Co., the oldest craft brewery in Texas (Downtown).
EVENING: 
Ready to have some fun on your last night in the city? First, we feast! Choose from The Original Ninfa's (Galleria and East Downtown locations), Hugo's (Montrose), Loch Bar (River Oaks District), El Tiempo (Montrose location), Nancy's Hustle (East Downtown), or La Lucha (Heights).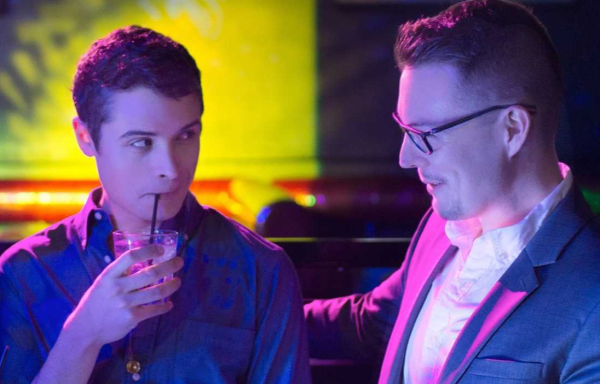 Time to party! No matter how you envision your night on the town going, our Guide to Gay Bars in Houston has you covered. There's no better way to end the night than with a dance party, and you can easily find that at Barbarella (Midtown/Montrose), Eagle Houston (Montrose), South Beach (Montrose), or Neon Boots Dancehall & Saloon (Northwest Houston), if you're a little more country and a little less rock 'n' roll.
SUNDAY
MORNING:
Rise and shine! Start your last day in H-Town off right with the most important meal of the day — brunch! Houston's drag scene is unmatched, so pull up a seat, grab something to eat, and enjoy the show. Drag brunch destinations include Boheme Cafe & Wine Bar (Montrose - outdoors; reservation required), Winnie's (Midtown - indoors/outdoors; no reservation required) and RICH'S Houston (Montrose - indoors; reservation recommended, shows: 11a.m., 1 p.m. and 3 p.m.).
AFTERNOON: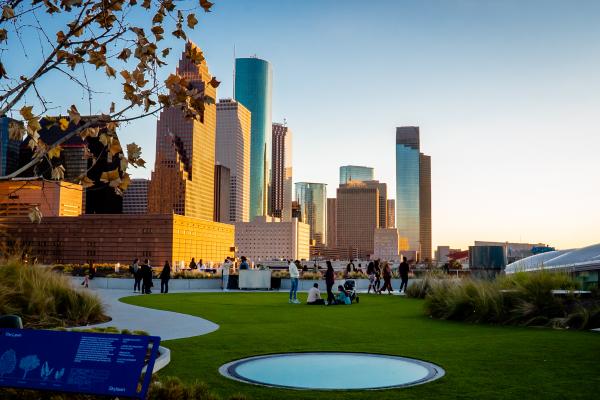 POST Houston
Do you have time to squeeze in a few more activities before heading back to reality? Head to the Shops on 19th Street in the Heights to find some souvenirs, coffee or ice cream. Soak up some fresh air and take a scenic walk at Buffalo Bayou Park or take in some breathtaking views on the roof of POST Houston.
There's no way to squeeze in all that Houston has to offer in just one weekend. To live in Houston is to know that there is always something new to experience or a new area to explore. This guide is a great start to discovering the city, but only you know how to make a trip one to remember, so feel free to explore MyGayHouston for more options that might fit your personal preferences more accurately.
Welcome to Houston! Enjoy your vibe in H-Town!
Written by: Zach McKenzie