Haute Hotels Hit the City
The perfect spots to relax in style
No matter what your taste from high end boutique to corporate with a flair and no matter what your wallet calls for, Houston hotels have you covered. When it comes to staying in H-Town, it's all about hitting the sweet spot where location, style, price, and amenities all fit your hotel needs. There are far too many to list but here's a sampling of what the fair city has to offer!
Hotel ZaZa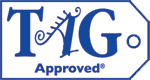 H-Town's Hotel Zaza Houston sits smack dab in the middle of the Museum District, just a whisper from downtown and from some of the very shopping that makes Houston great. ZaZa Houston is all about style from the chic lobby and room décor to the food at Monarch Bistro to the posh pool and day spa. You can certainly get a room at ZaZa but it also boasts Pool Villas, Concept Suites, and The Magnificent Seven Suites. Whatever the reason for your travel, even if it's business, ZaZa will certainly be a pleasure.
Marriott Marquis
Houston's new hotel, the Marriott Marquis is wowing locals and visitors alike. It doesn't hurt that it has a serious wow factor - a Texas shaped lazy river makes it a stand-out from nearly any corporate location. The staff is as impressive as the rooms. The former as friendly, thoughtful, and attentive as it gets and the latter as fresh and well-appointed as you could ever want. The downtown location makes it ideal for everything from holding business meetings to attending local sporting events and touring shows.
The Sam Houston
It may be under the Hilton family, but The Sam Houston Curio Collection Hilton will surprise you. With a setting that's historic, a location that's incredibly convenient, and a restaurant that serves up fresh and local fare, the Sam Houston is a traveler treasure whether work or play brings you to the Bayou City. And their groovy event space they call Veranda has a massive window that opens up to downtown allowing guests to fill inside and out all at the same time!  
Hotel Icon
Hotel Icon prides itself on what it calls "contemporary luxury." As a member of the Marriott Autograph Collection, you can't say Icon isn't corporate. But the history and sense of place it exudes in downtown Houston will make you forget all about that. Do business. Seek fun. Explore the city. Even take a staycation. Whatever you choose, Hotel Icon is an excellent host from location to style to contemporary updates. And, modern, Texas cuisine is what's on the menu at Hotel Icon's Line & Lariat and inventive drinks are what's on tap at the L & L Bar. It's got a little of everything for a little bit of everyone. 
The Whitehall Hotel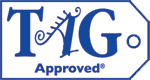 Hospitality and comfort is what it's all about at the Whitehall Hotel. Located in downtown Houston, Whitehall has been serving guests for almost fifty years. Brides, business people, family reunion attendees, foodies, theater-goers, you name it, you'll find them at Whitehall. "Where Southern style meets Houston tradition," the good folks at Whitehall like to say. And with a full-on revamp of the rooms, public areas, and eateries, guests are crowing about what Whitehall has to offer, even locals choose it for in-town getaways when they want to feel far away without going faraway.
The Magnolia Hotel
At one time it was the Houston Post Dispatch newspaper building and the original corporate headquarters for Shell Oil Company. Now the Magnolia Hotel Houston is a boutique hotel after an extensive renovation in early 2003. There are 300 rooms and suites that include a lavish Presidential Suite and even extended stay suites. Perhaps the biggest surprise though is the rooftop lap pool. The hotel's restaurant, aptly called the Lounge, offers a billiards room and library. Magnolia is centrally located to a number of corporate headquarters for the business traveler and has a nightly cookies and milk buffet for the all the travelers.
Hotel Derek
Located just steps from the Galleria and in relatively close proximity to NRG Park, Hotel Derek is a modern gem. The 15-story building that serves as home to Derek was opened back in 1979. Not to worry though, Derek was renovated in 2009 to the stylish look it boasts today. The hotel prides itself on what it calls its "split personality: business by day, pleasure by night, corporate digs by workweek, romantic getaway by weekend."