Midtown
Native Houstonians will recall that around the turn of the century Midtown wasn't much. It was a forgotten part of town, home to warehouses and abandoned buildings. Nearly twenty years later, this community is known for its youthful residents, award winning streetscapes, and party down nightlife. It is also home to one of the hottest gay dance clubs in Texas and is only blocks away from the Montrose "gayborhood".
STAY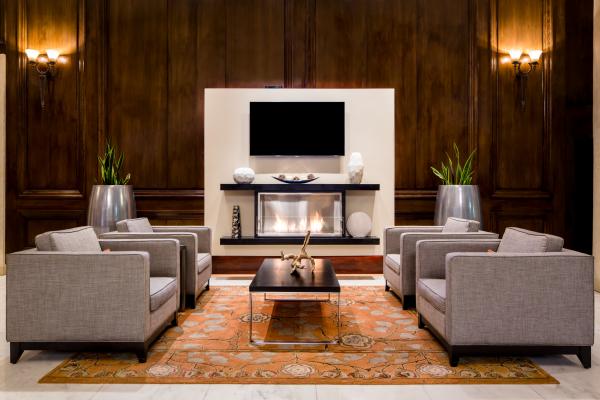 Midtown has great connectivity and walkability. Down its center runs the Metro Rail that will take you within blocks of your destination, or perhaps back to your hotel if you're staying in the adjacent Downtown or Museum District. That's a likely prospect too, since the area only has one notable bed and breakfast: La Maison in Midtown. Another option is to book accommodations to the north in the trendy and affordable Whitehall. This hotel boasts a sophisticated southern style and has an amazing outdoor bar and patio. Start your night early with a happy hour alongside Houston's young urban professionals.
If you want a more high end experience then you might decide to stay to your south at the Hotel ZaZa located in the nearby Museum District. The dark interiors, club lighting and mystery themed rooms offer a little extra to guests. During the warmer months, which in Houston ranges from March until November, the Zaza pool is a great place to see and be seen.
EAT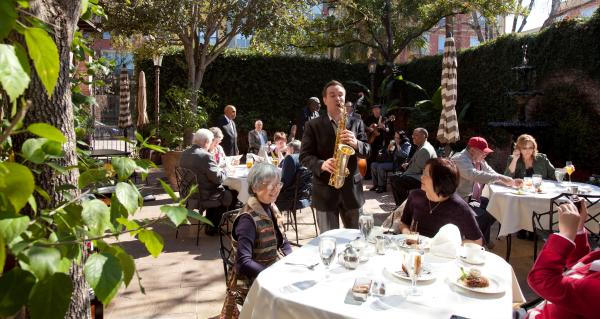 From high-end dining to late night Vietnamese, Midtown has food for you. Brennan's of Houston is one of the city's more notable dining experiences. New Orleans and Houston have a lot of shared culture and this elegant restaurant is a great example of it. The only thing richer than the atmosphere is the creole cuisine.
If you've danced and drank the night away then you're gonna need something in your belly. Houstonians have relied on Mai's Vietnamese to quench their late night cravings for decades. Here you will see a cross-section of the entire city, chomping on spring rolls and swilling water before they head home. Les Givral is another option for Vietnamese flavor and great sandwiches.
If Brennan's is high end and Mai's is on the less expensive end of the scale, then Weights and Measures is just right. This warehouse turned bakery-coffee shop-bar and bistro can fill your belly morning, noon and night. Don't let the mid-century living room decor fool you. This place has food and cocktails that hold their own among the best Houston eateries.
The best breakfast in Houston, by a long shot, is at the The Breakfast Klub. Expect a long line but also expect a great meal. The chicken and waffles cannot be beat and don't even get me started on how amazing the biscuits are here.
PLAY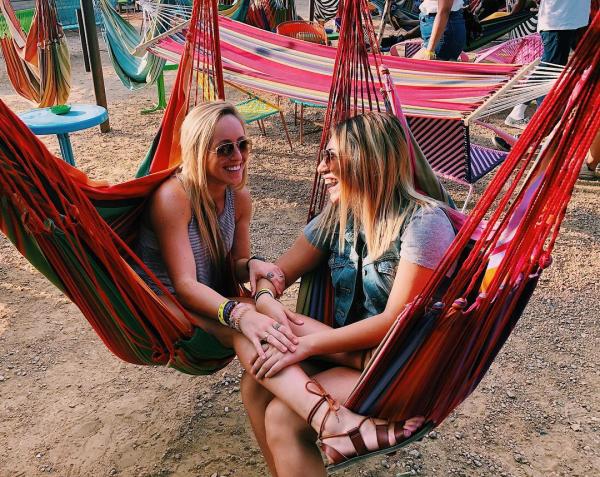 If you wanna dance, you wanna go to Rich's. This storied nightclub, once referred to as the "Studio 54 of Texas", has been a major hot spot since 1983. The club is geared to the LGBTQ community but it welcomes all to enjoy their regular import of DJ's and Drag Queens from around town and around the world. After a major renovation in 2015, Rich's took back it's crown as the best mega-club in queer Houston; and it's not giving it back. The club has a huge dance floor, a second floor that is great for getting to know people better, and a back patio that is rumored to be adding a pool just in time for the sweaty summer.
Check out nearby Barbarella for more dancing and a mixed crowd. This welcoming space is for everyone and is a little smaller in scale but large on the fun if you're looking for a hipster crowd.
If you want chill experience (and by chill I mean chill) then you should head to 13 Celsius. This old bakery turned wine bar has a rustic look and some of the best vino in Houston - always at the perfect temperature (it's in the name). Pro Tip: Sundays sometimes have reduced price wine on bottles they are trying to finish off. If you prefer cool cocktails over wine then try Mongoose vs. Cobra.
Midtown is well known for their multiple beer bars and beer gardens. Little Woodrow's is a great place to catch a game when the Astros are playing. Axelrad is great for that Sunday Funday experience. The beer tap handles are a work of art and the neon tree in the beer garden is an unusual centerpiece for this renovated space. If you've had your feel of beer and want some green space then head to the center of the neighborhood and lounge on the lawn at Midtown Park.
Visitors wanting to dive deep into the performance culture of H-Town should try M.A.T.C.H. (Midtown Arts and Theatre Center Houston). This performing arts complex has upped the cultural game in the neighborhood by hosting performances that include touring drag shows and the Gay Men's Chorus of Houston.  If all that performing inspires you to sing for yourself Midtown has a vibrant karaoke scene. Try Spotlight Karaoke or Glitter Karaoke.
Midtown is also home to the Ensemble Theatre, the largest African-American professional theatre company in the U.S. The theater includes an array of critically-acclaimed dramas, comedies, and musicals, showcasing the talent of over 250 professional artists.
All this and we haven't even scratched the surface of place to eat, drink and be merry in this awesome Houston neighborhood.