Heights
The Houston Heights was created in 1891, originally as a "streetcar suburb" of the more densely lived Houston. At the time, being located a mere three miles away from what is now Downtown Houston may have seemed like a long haul. These days, Heights residents and visitors find their conveniently located historic neighborhood provides easy access to the cultural landmarks of Houston. However, after spending some time in the Heights, you might wonder why anyone would ever want to leave it.
The Heights was on a steep decline for several years as people left for the suburbs. In the early 2000's LGBTQ families saw the old Victorian architecture as an opportunity. Bungalows that are now worth upwards of $500,000 dollars were going for around $75,000. As people began redeveloping the homes in the historic neighborhood some of the best restaurants and businesses in the city began to pop-up, creating an oasis amongst the urban sprawl.
STAY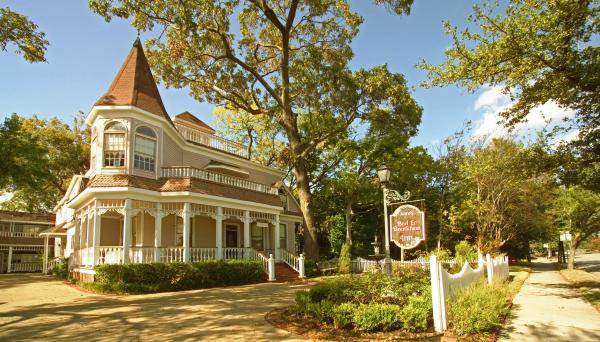 You won't be able to avoid admiring  the grand Victorian homes that line the streets of the Heights. If you want the full experience you will book a room at Sara's Inn, a bed and breakfast in the middle of Heights Blvd. This lavishly painted B&B is quintessential Heights. Step outside it's front doors and you can stroll down the Heights Trail to admire the temporary art installations, other equally impressive homes, or the athletic residents that run up and down the trail (often with a pup in tow).
If there is no room at the Inn then it is best to rely on AirBnb if you want to stay in the neighborhood. Although there are smaller motels on the outskirts of the Heights, they won't give you close to the same experience.
EAT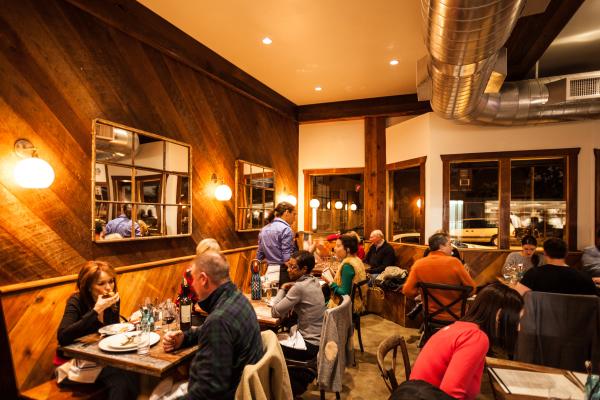 You will not go hungry in the Heights. This neighborhood is home to many of the best restaurants in town. If you like great Italian food and fresh ingredients then you must go to Coltivare, located in a refurbished historic building that gives a level of authenticity almost as good as the food. They don't take reservations and there is always a wait, but don't worry, enjoy a cocktail in the outdoor garden. Don't be surprised if you see the chef come out and pull a few sprigs of something while you're there. On the popular and historic 19th Street district, make sure to stop by LGBTQ-owned Carter and Cooley for lunch. The Heights eatery has been serving folks for as long as the neighborhood has been around and is reliably good for sandwiches and ice cream. For Mexican and Tex Mex, head to Teotihuacan Mexican Cafe or Spanish Flower, a signature Heights restaurant which has served many famous guests including Lady Gaga. Brunch spots also abound in the Heights, from Downhouse to Egghaus and Harold's in the Heights. For date night, upscale eateries like Rainbow Lodge, Helen in the Heights, Postino Wine Cafe or Field & Tides are perfect options. For more ideas on restaurants in the Heights, check out this list. 
PLAY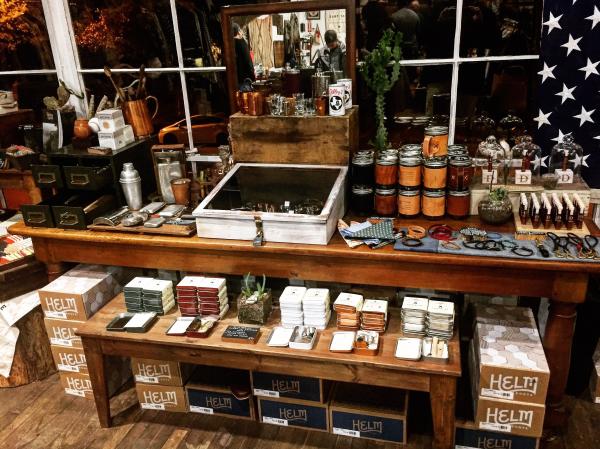 The Heights is known for its walkability and many seasonal festivals. During these signature days the neighborhood is brimming with visitors. There is a lot of fun to be had during regular business hours as well. The Historic 19th Street is a great spot for shopping, eating and catching live music at the Historic Heights Theater, one of the oldest venues in the city. The venue was recently revived into a performance space and always has something going on. Another vibrant spot for live music is White Oak Music Hall, where concert-goers can catch dramatic skyline views of downtown while listening to live music across all genres. Biking is a breeze along Heights Boulevard. Pull over and park at Heights Mercantile and check out some great shopping and dining options. For ideas on things to do, read more.