Galveston
If you drive 50 miles south of downtown Houston, you'll come face to face with the ocean. Houstonians don't just love Galveston because it's our nearest beach—it also has a legendary background that inspires celebration. Once the capital of Texas and the largest Texan city, Galveston had the distinction of having the first post office in Texas, the first opera house, first gas lights, first telephone, and the first electric lights. Its sprawling port (one of the oldest in the Gulf of Mexico) made it the commercial epicenter of Texas, a modern mecca formerly known as "The Wall Street of the South." Galveston's course was forever changed with the Great Storm of 1900, which is still to this day the deadliest natural disaster America has ever seen. Though it never quite regained its previous status, Galveston carried on to become the ultimate embodiment of restoration and recovery. 
Stay
Tremont House has been a Galveston institution as one of the swankiest hotels around since 1839. Though the original iterations succumbed to fire and hurricane alike, in typical Galvestonian fashion, it was proudly relocated in a historic 1879 building to its current chic-romantic state on The Strand. Complete with a rooftop bar and a killer 360 view, Tremont's legacy stands firm. Built in 1911, Hotel Galvez is the only historic beachfront hotel on the entire Gulf Coast of Texas. If the swim-up bar, health spa, and excellent restaurant don't move you, their guided ghost tours certainly will. Another excellent choice for beachfront accommodations is The San Luis Resort on the Seawall. With 10 unique restaurants from steakhouse to posh Italian to seafood, the San Luis does not disappoint.
Check out more Galveston-centric hotels here.
Eat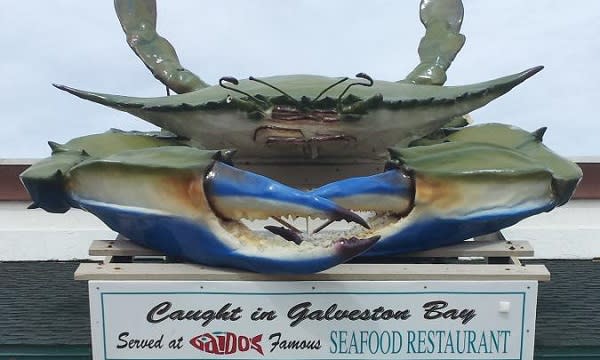 The name Gaido is basically synonymous with Galveston at this point, as the first Gaido restaurant opened in 1911. Whether you're in the mood fried shrimp, raw oyster, or seared tuna steak, Gaido's has you covered. Rudy & Paco serves seafood with a Latin twist, with upscale ceviche, empanadas, and a bread pudding that's to die for. Mosquito Cafe has a romantic but casual vibe particularly well-suited for brunch, while Bronco Burritos is the go-to for Tex-Mex breakfast. Eatcetera has the perfect feel for a small island cafe with a rotating menu of soup specials to accompany sandwiches that never fail to hit the spot.
Check out more Galveston-centric restaurants here.
Play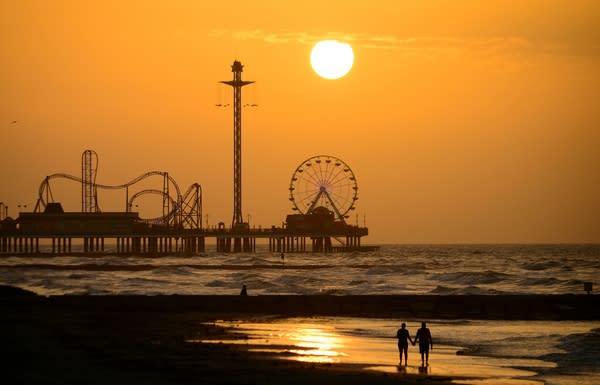 In the 1920s, Galveston garnered quite the saucy reputation as a city of sin where one could drink and gamble and do the Charleston shimmy on the pier. Today, you can shimmy yourself down to Robert's Lafitte, a Galveston LGBT mainstay going 50 years strong. Drag shows and pageants, comedy, and pool, at Lafitte's, everyone's local. Rumors Beach Bar is another island gay bar with karaoke, drag, and a gorgeous waterfront view. Historic tours are what Galveston does best, so don't miss The Galveston Historical Foundation's tours of Bishop's Palace, Ashton Villa, and the 1877 Tall Ship Elissa. To get your thrill-seeking kicks, head to the Pleasure Pier for roller coasters and funnel cakes, boardwalk style.
Check out more Galveston-centric things to do here.