Way back in September of 2011, the City of Houston granted its first official permit to allow dogs on a restaurant patio after over a year of lobbying and petitioning. Thanks to the efforts of groups like Paws on Patios, Houston became a prime place to compete in what has become the internet's favorite game - dogspotting. What started as a lighthearted Facebook group where people could post random dog photos, Dogspotting is now over 948,000 members strong and is considered by many to be an extreme sport. To participate, you must spot a dog in the wild and post a photo to the group, giving it a base score with the option of adding bonus points for creative material. For example, a dog wearing a shirt (+2 Fashion) on the back of a moped (+3 Transportation) would yield quite a high score. Spotters must adhere to strict rules such as only posting unknown dogs, excluding service dogs, and respecting human privacy by obscuring any faces caught in photos. With summer fast approaching, Houston's hippest patios will be crawling with goodboys™ ripe for a spotting.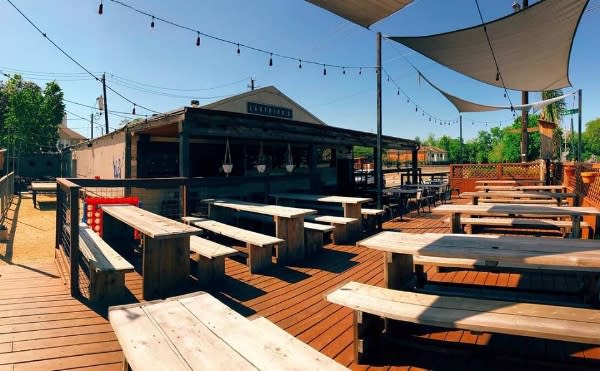 Ladybird's
Doubling the odds of a spot, Ladybird's has the rare distinction of allowing dogs on their patio as well as inside the bar itself. Lucky for hungry spotters, the culinary maverick, Chef Anthony Calleo (formerly of Pi Pizza), is teaming up with the food truck at Ladybird's to take their fare to the next level.

Axelrad Beer Garden
Known for its sprawling patio full of hammocks that conjure up major desert-inspired vibes, Axelrad Beer Garden is about as dog-friendly as it can get. With a rotating array of food trucks and a jam-packed schedule of events from movie screenings to night markets to live music, the chances of catching a poodle in sunglasses increase by roughly 7%.

Beaver's
Foodie spotters will be thrilled to hear that the original Beaver's location on Decatur is in the process of reopening after a long hiatus. Rain or shine, this covered patio increases the odds of spotting a retriever mix begging for a taste of an Avocado Margarita by a whopping 23%. 
Photo by @ambernambrose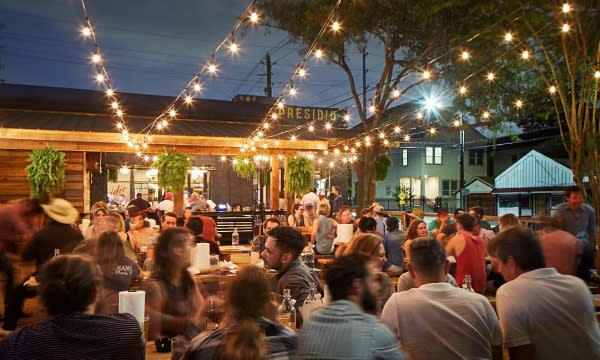 Presidio 
Presidio is home to the most delectable sweet potato beignets, but it also has a pup-perfect back patio. Frequent events like their pop-up farmers' markets, trivia nights, and exclusive live music provide plenty of opportunities to spot a tiny pupper named Tater with the eyelashes of a young Liz Taylor by roughly 9%.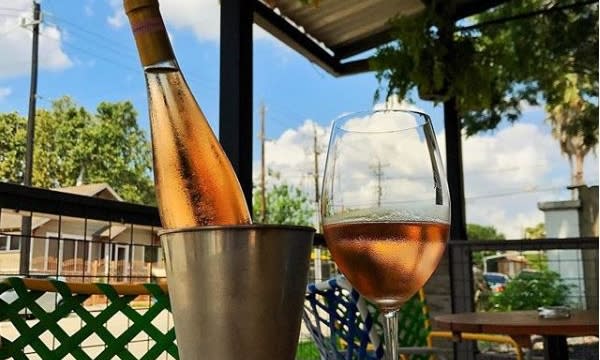 Better Luck Tomorrow
Legend has it that the Party Melt at Better Luck Tomorrow is almost as amazing as spotting an adorable pug on their colorful patio. 

Boomtown Coffee
Those seeking more caffeinated Dogspotting destinations should check out Boomtown Coffee's Heights location for an 11% chance of seeing a labradoodle in little boots on their bright and sunny front patio, longing for a bite of the widely beloved Boomtown Taco. 
Whether your ideal spot is a chihuahua or a great Dane, Houston's Dogspotting opportunities are plentiful, with killer brews and bites to boot. We love our awesome food and drink scene, but it loves us right back by giving us such a wide variety of pup-friendly patios. Onward, brave dogspotters! 
Photo by @art.in.observation