When you live in a tropical climate like Houston you get the benefit of mild winters and early springs, but you also get a summer that can be slightly unforgiving in its heat (and humidity). It's helpful to make friends with someone who has a pool. If that isn't an option here are a handful of ways you can dive in during the dog days of summer.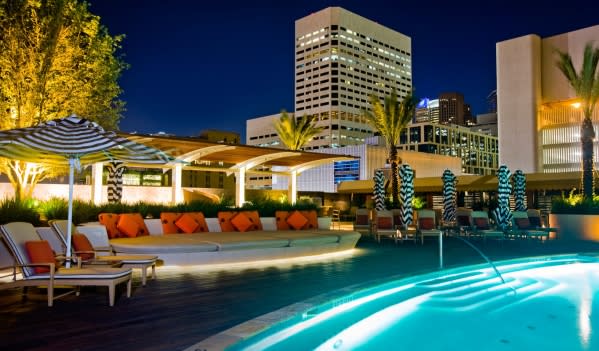 When the Marriott Marquis was completed in 2017 its pool deck became instantly iconic. When a lazy river that is shaped (and sized) like Texas, opened people were taking the elevators to the top floor just to snap a pic for Instagram. However the deck is equally as large and that pool is the perfect remedy to a hot day. The Marquis sells pool passes to folks who want to luxuriate or float it it's lazy river. You can get passes here.
It's known as the pool to see and be seen at. Enjoy an adult beverage and a dip in the drink at Hotel Zaza in the heart of the Museum District. They offer special poolside packages during the summer. Chip in with your friends and get a cabana while you sip on bubbly. 
Click here for more hotel pools.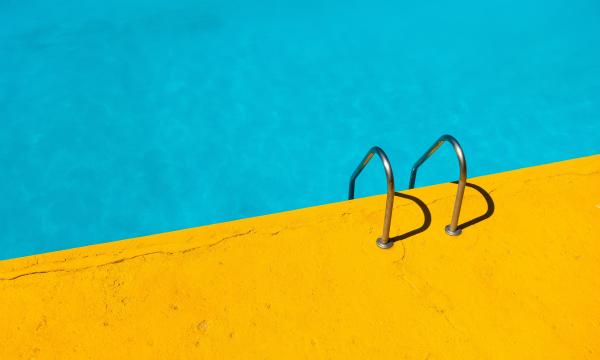 If you don't have the cash to pay your way into the Marquis, the City of Houston operates 37 public pools throughout the city and 29 splash pads in parks. This is a great option for the family and those splash pads are great for little ones. You can get more information on locations and hours here.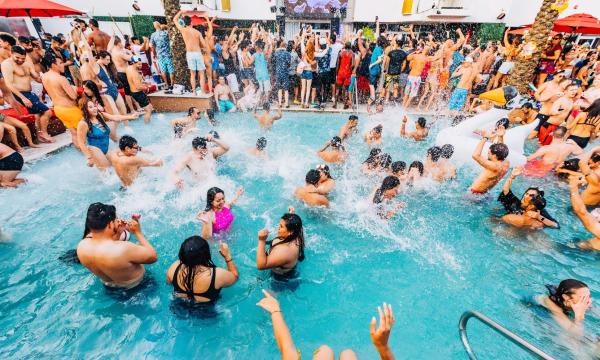 Okay, so it's not technically an LGBTQ specific club but don't let that stop you. You can transform your pool day into pool night at this downtown club and bar. Look cool, stay cool. This is a unique club experience in Houston. However, make sure your summer lewk is cute. You don't want to stand out in this crowd for the wrong reasons. You can get tickets and information here.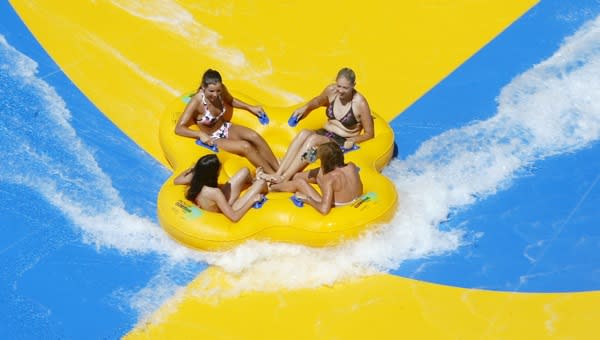 If you're feeling nostalgic for those childhood days at the waterpark then Splash Town is the place for you. It's a little bit of a drive and riddled with kids and family, but that only adds to the fun! This waterpark has all of the things you would expect, pools, slides and screaming teens! Who could ask for anything more? Get more info here.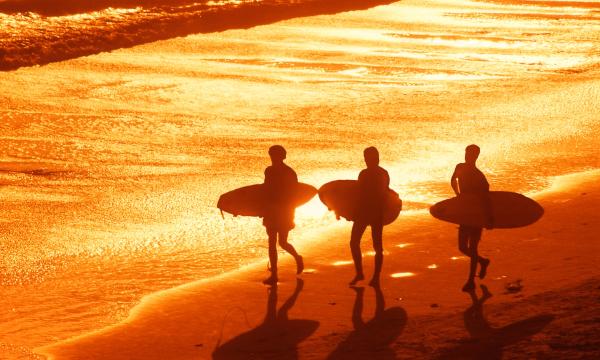 Lest we forget our sister city to the south. Galveston offers several miles of shoreline to visitors. Only a 50 mile drive and boom, you're on the historic seawall. ProTip - leave early to avoid traffic and don't forget to check out the Pleasure Pier and the Historic Strand.