When roughly 300,000 people from across Texas and beyond descend on Montrose this summer for the Pride Houston Celebration, three members of the local community will be front and center.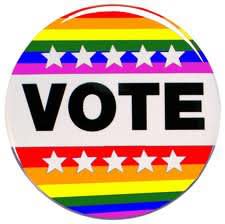 Vote for the 2012 Pride Grand Marshals

Voting is underway for Pride's 2012 grand marshals. A male and female grand marshal from the LGBT community will be chosen, as well as a community ally. Two people are running in each category and it's a worthy lineup of nominees.

Male Grand Marshal Nominees
Christopher Prado
Nick Brines
Female Grand Marshal Nominees
Robin Brown 
Jenifer Rene Pool
Ally Grand Marshall Nominees
Ellen Cohen
Thomas and Cynthia Chappell
According to Pride: "Individuals and organizations nominated for Grand Marshal have made significant achievements for LGBT rights and have made considerable contributions to the LGBT community at large."

Learn more about the nominees and cast your vote.