Trash Panda Drinking Club (4203 Edison St., Houston, TX 77009), a popular bar in Houston, is thrilled to announce three monumental events celebrating LGBTQ Pride Month in June. These events, organized by Trash Panda's Executive Chef Adriana Maldonado, a proud member of the LGBTQ community, aim to bring the historic LGBTQ establishments Stonewall and Cubbyhole Bar from New York City to Houston, along with paying homage to the beloved Houston classic and LGBTQ staple closed restaurant, La Strada. These pop-up events, curated by Chef Maldonado, will take place throughout June, showcasing the vibrant spirit of the LGBTQ community in New York City and Houston.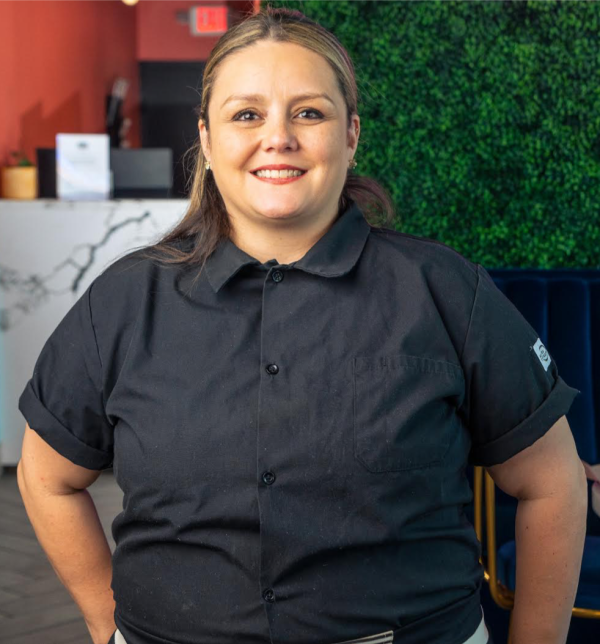 "New York is my second home," said Chef Adriana Maldonado. "When I was there, I spent much of my time at Stonewall and Cubbyhole Bar, building numerous meaningful relationships with their staff. They are two of the most iconic LGBTQ bars in the world, and I could not be more excited to showcase how amazing they are to the Houston market. The original LaStrada was the first LBGTQ establishment I visited in Houston, so it has a special place in my heart. Being a part of the LGBTQ community, and with this being my first PRIDE working with Trash Panda Drinking Club, we wanted to do something big, and all three of these events will be monumental."
On Tuesday, June 6, Trash Panda will transform into the iconic LGBTQ landmark and bar, Stonewall, for one night only. The Stonewall location was where in 1969, the LGBTQ movement started. Stonewall bartenders Mel Albaladejo and Mike Salanari will join from New York City, taking over the bar from 7 p.m. to midnight. Trash Panda will be adorned with historical images from the bar, creating an authentic Stonewall experience. Mel and Mike will serve their signature Stonewall drinks.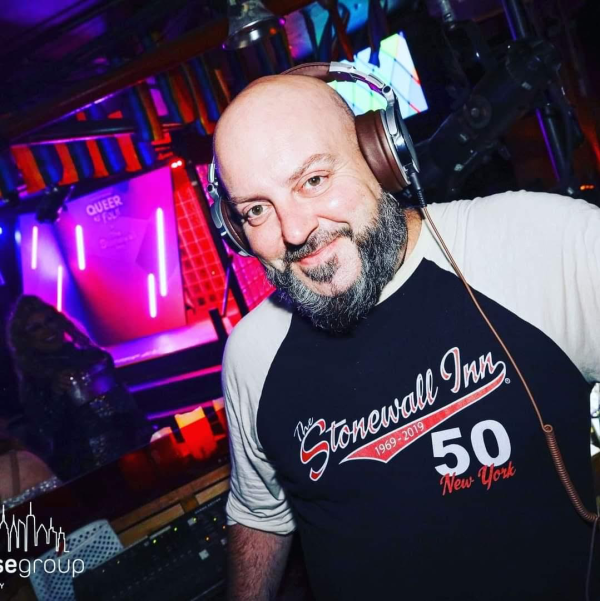 DJ Chauncey D, the renowned Stonewall DJ of the last ten years, will provide an unforgettable musical experience. In addition, the newly crowned Ms. Stonewall 2023 will grace the event. Chef Adriana Maldonado will curate a special New York-themed menu featuring delectable bites such as chopped cheese, New York-style pizza by the slice, and more.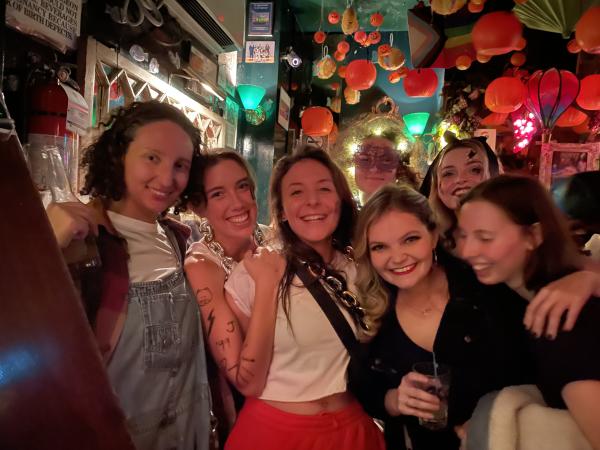 One week later, on Tuesday, June 13, Trash Panda will welcome the legendary lesbian bar Cubbyhole Bar for another exclusive collaboration. This is the first pop-up that Cubbyhole Bar has ever done outside New York City. Known as the World's Best Lesbian Bar by Fodor's Travel Guide, Cubbyhole Bar brings its unique charm to Houston. Cubbyhole bartenders Danny Reiche and Deb Greenberg will take over Trash Panda from 8 p.m. to 12:30 a.m., serving guests drinks, including the popular Cubbyhole beer Dyke Beer. Tunes will be provided by Houston LBGTQ DJ's DJ Rozes and DJLC. Guests will also enjoy the same New York-inspired food menu from the Stonewall pop-up, crafted by Chef Maldonado. As a special treat, for 30 minutes, attendees will receive a complimentary cheese pizza by the slice. The complimentary pizza pays homage to Cubbyhole Bar's free cheese pizza tradition.
Lastly, on Saturday, June 24, from 12 p.m. to 5 p.m., Trash Panda Drinking Club will honor the beloved former Houston hotspot, La Strada, by hosting their rendition of the famous weekend brunches. Chef Maldonado will curate a menu featuring La Strada's most cherished daily specialties, including flatbreads, salads, calamari, eggs benedict, and more. The event will feature captivating drag performances paying tribute to La Strada's vibrant history.
Modelo and Bacardi are sponsoring all three events. Trash Panda Drinking Club will generously donate a portion of their sales from the entire month of June to support wayOUT, a non-profit organization focused on empowering gender-expansive youth by investing in centers in their local communities. 
For more information and updates on the Pride Month events, please visit Trash Panda's official website or follow them on social media @trashpandadrinkingclub.