Brush away the emotional dust of 2018 and face the new year head-on as a triumph and a challenge—bring it on, 2019, because we got this. Naturally, as one of the most diverse cities in the country, Houston's queer New Year's Eve celebrations cover everything from black tie vibes, to booty shorts and blacklights, to champagne and glitter.

Break out the femme formalwear and dapper bowties at Pearl Bar, Houston's top lesbian bar located right in the middle of party-central Washington Avenue. Pearl will be hosting a New Year's Eve Black Tie & "MasQUEERade" event, featuring the iconic DJ Von Kiss and DJ Celina Jennée. There will be specials on Moët bottles, of course, with a free champagne toast at midnight. Tickets are available in advance including VIP reservation options.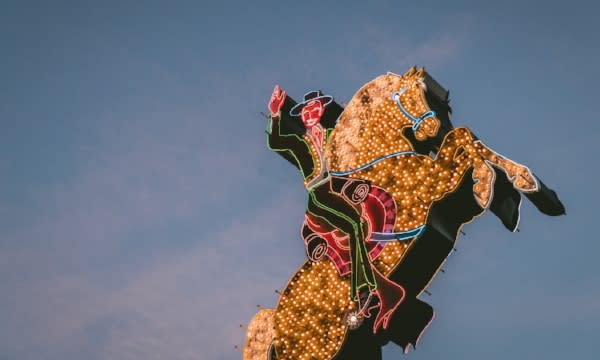 If drag is your bag, then sissy that walk on into Guava Lamp on Waugh Drive for a New Year's eleganza extravaganza hosted by Houston's most beloved, award-winning bearded queen, Blackberri. Shantay, You Stay for champagne specials and knock-out performances by some of Houston's favorite queens like DeyJzah Opulent Mirage, Ondi, Mistress Isabelle Brooks, and Celestica Mythica. Blackberri's signature emcee style includes comedy, crowd work, and performances of her own, so be sure to pack a lot of loose dollar bills.
As Houston's favorite country dance hall for the queer cowboi, the infamous Neon Boots has a boot-scootin' blowout planned with several different levels of VIP experiences from bottle service to premium table reservations. Besides the obligatory midnight champagne toast, there will also be a balloon money drop, party favors, and best of all, a Texas-sized free breakfast buffet served at 1:30 AM to beat your New Year's Day morning hangover to the punch. Tickets are cheaper bought in advance rather than at the door, so snag a spot while you can.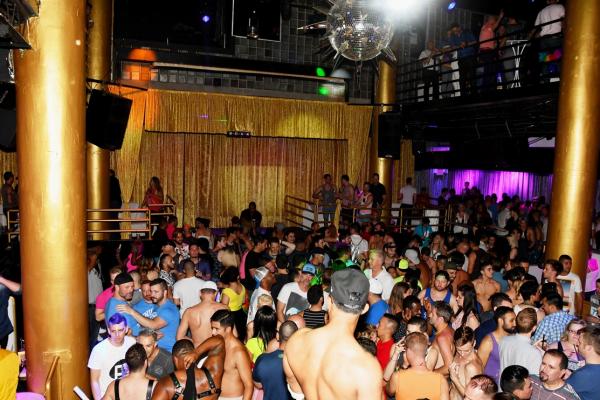 Midtown hipster mainstay Barbarella will be blasting their usual 80s and 90s mix, only this time with more champagne and a balloon drop. One of the best places to make questionable choices and dance with super-cute strangers, reservations aren't required in advance so you can party hop your way in from downtown or start your night off here with some moody new wave.
The gay after party epicenter, Rich's in Midtown is switching it up this year by starting the party and opening doors at 9 PM. As the largest LGBTQ nightclub in Houston, Rich's has plenty of space for revelers to celebrate New Year's Eve in style. DJ Joe Ross spins the main stage, DJ Melle Mel, Kara Dion and The Ladies of Rich's are live in the second level video and show bar with DJ Johnny Vibe on the patio. Complimentary champagne and a cash balloon drop at midnight make it even easier to stick around and party into the next year.