The beloved Theatre Under The Stars (TUTS) has already announced the full lineup for the 2023/24 season with a special invitation to you. All LGBTQ+ musical theatre fans (and friends) are invited to an extraordinary night during the run of each show, Out@TUTS! After the curtain goes down, the party continues with complimentary bites, drink specials, and live music hosted by the Broadway Beauty of Texas, Regina Thorne-DuBois. Mingle with the cast and crew members, sing a few show tunes, and celebrate an inclusive Houston! All are welcome!
Performed downtown at The Hobby Center for the Performing Arts, each TUTS new season features a spectacular mix of touring musicals and self-produced shows, from witty, innovative farce to tales as old as time.
As TUTS Artistic Director Dan Knechtges puts it, "The 2023/24 season really does have it all – thrills, chills, humor, passion and heart! Every show this season will have you talking about it after. Whether it's your new favorite musical or you left the theatre with a different perspective on the world around you, you're not going to want to miss a moment of it."
Don't forget to select the second Thursday for Out@TUTS night. Here's what awaits you: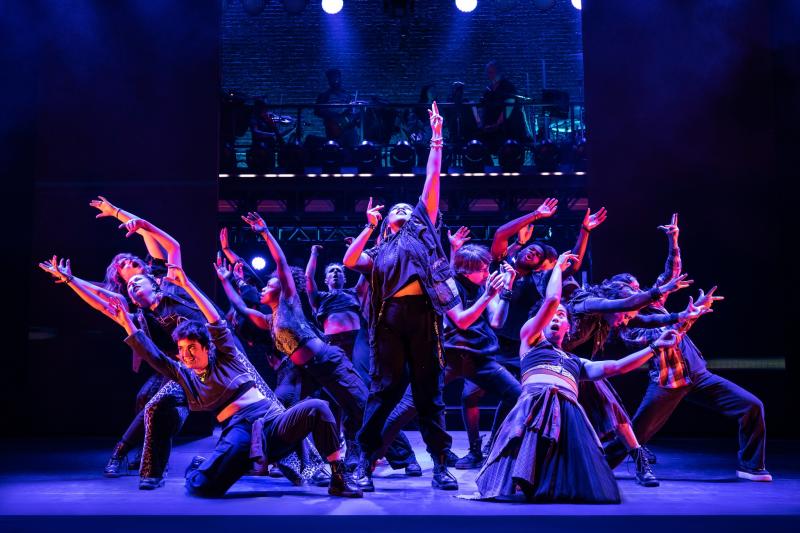 JAGGED LITTLE PILL
Thursday, Sept. 7, 2023
Houston premiere of the national tour of Jagged Little Pill, the Tony Award-winning musical, is set to the music of Alanis Morissette. Joy, love, heartache, strength, wisdom, catharsis, LIFE - everything we've been waiting to see in a Broadway show - is here.
SWEENEY TODD
Thursday, Oct. 26, 2023
Winner of 8 Tony Awards, Stephen Sondheim's landmark musical masterpiece is set in the dark corners of 19th century England. This is the tale of a vengeful barber out for blood and a resourceful pie shop owner. Together they serve up the hottest and most wicked pies in London. It's the perfect show to get you in the Halloween spirit! Directed & choreographed by Dan Knechtges
RODGERS & HAMMERSTEIN'S CINDERELLA
Thursday, Dec. 14, 2023
TUTS will delight audiences with a brand-new production of Rodgers & Hammerstein's Cinderella. The production, which is a nod to the popular version that was produced for television by Disney, will thrill audiences, young and old alike.  
ON YOUR FEET
Thursday, Feb. 8, 2024
Enjoy the story of two people who together became an international sensation, Gloria and Emilio Estefan. Their story, interwoven with all her hits, will capture your heart.
THE CHER SHOW
Thursday, Apr. 25, 2024
TUTS brings you the Houston premiere of the national tour of The Cher Show, a musical that celebrates all of the spectacle and glamour that is Cher, wrapped in 35 smash hits for a nonstop musical celebration of her life.  
NEWSIES
Thursday, May 30, 2024
Don't miss a brand-new TUTS production of the hit Disney musical Newsies! The mesmerizing dance numbers that have captivated audiences time and time again will finally come to life on the TUTS stage after it was canceled in March 2020 because of the pandemic.  
All shows are at The Hobby Center. The free after-party follows the performance. Get your tickets HERE.
Photos: Courtesy TUTS