We all miss the Pride Festival on Westheimer since the move to downtown because it was one of the liveliest street festivals to date. But don't fret, we have the top spots to take your pride selfies nearby. We all need creative content for our social media, and I know all the perfect spots for that. Splashed by local Houston artists, these prismatic murals will put you in a happy place. So get those likes up and follow these 5 selfie walls!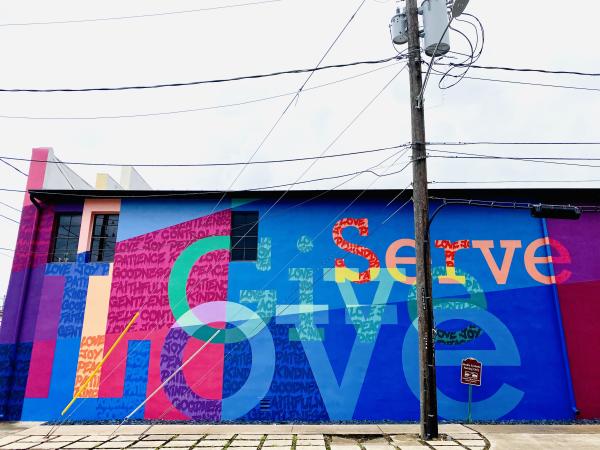 Photo by Dandee Danao
The Love Wall
Location: 5913 Washington Ave. Houston, TX 77007
Situated on the edge of Washington Ave. next to the roundabout, this building gives you the chance to find all the love you need. Grand and vibrant, this is the pinnacle of a pride selfie wall. Houston stenciled in big and bold letters spanning across the top, so make sure you use your wide-angle lens. But it doesn't stop there! Right around the corner of the building, you will find another huge mural with the words, Serve, Give, and Love. Concealed inside the letters are messages of peace and joy wrote in graffiti-style letters with dripping paints. If you want to kill two birds with one stone, this is the place to take your next selfies! #TheLoveWall
---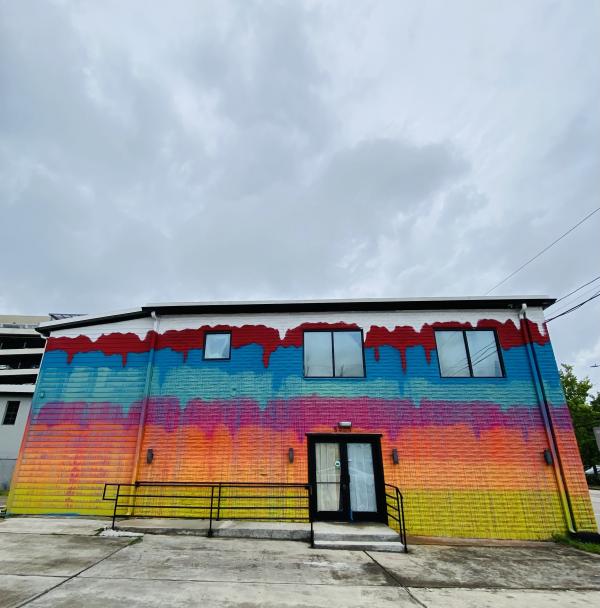 Photo by Dandee Danao
Ice Cream Drip
Location: 5909 Washington Ave. Houston, TX 77007
Are you ready to cool off this summer? Well, this wall is a perfect spot to chill and snatch your photos. This building resembles an ice cream melting from the top with a bright and vibrant rainbow palette or maybe a snow cone oozing down the wall. Either take on it, this area gives off a frigid vibe that we all need from the heat. Bring a few friends along because this wall is big enough for you and your crew.
---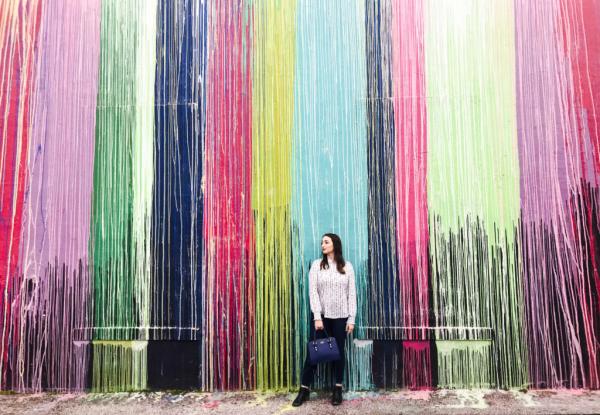 Photo by Dandee Danao
Out of the Closet  
Location: 1435 Westheimer Rd. Houston, TX 77006
Posted up in one of the busiest parts of Westheimer, Out of the Closet holds one of the most popular selfie walls in town. Colorful drips of paint create the perfect setting to capture your next cover photo. Stand in front of it and set your camera far back to fit the entirety of the background. This area of town is a hot spot for visitors, so expect to wait to get your perfect moment, but trust me; it will all be worth it! #MontrosePaintWall
---

Photo by Dandee Danao
Rainbow Crosswalk
Location: the intersection of Westheimer Rd. & Taft St. Houston, TX 77006
Located on the midsection of Westheimer and Taft, this iconic crosswalk has been popularized during Pride Month. Do a take of The Beatles album cover, but in your own colorful way. If you get hungry or thirsty walking in the Houston summer heat, there are plenty of food and beverages within walking distance of this intersection. This will give you another reason to explore Montrose and support local businesses! 
---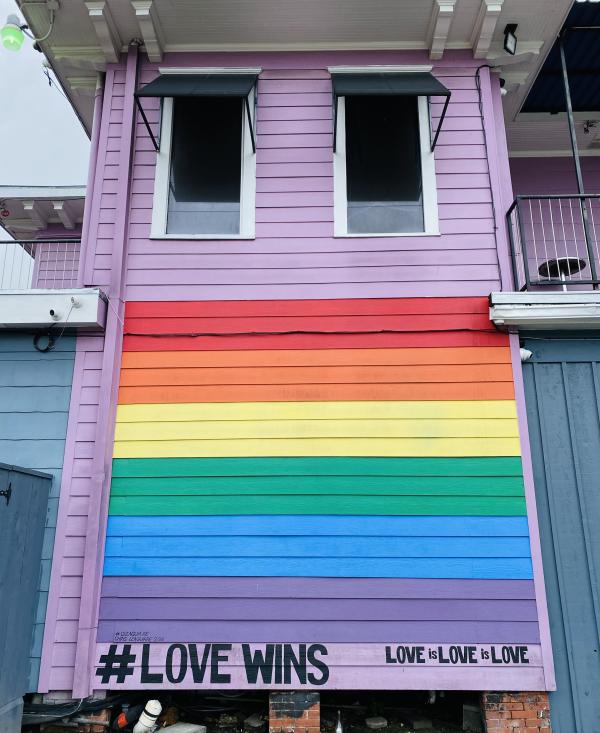 Photo by Dandee Danao
Blur Bar
Location: 710 Pacific St. Houston, TX 77006
In the core of Montrose, Blur Bar has been a staple stomping ground for many locals. But don't forget to stand in front of their pride mural and take a few snaps along the way. Love is the theme of this wall; so make sure you tag them before you scout the surrounding bars in the area. Give yourself an awesome Sunday Funday and enjoy what the gayborhood has to offer! #LoveWins