Cinco de Mayo is often mistaken for Mexican Independence Day which is actually celebrated on September 16 commemorating the Cry of Dolores which initiated the war of Mexican Independence from Spain. Cinco de Mayo commemorates the Mexican Army's victory over the French Empire at the Battle of Puebla, on May 5, 1862. In America, however the date has been linked to a celebration of Mexican-American culture and that celebration usually includes margaritas.
Now that you know the real history behind Cinco de Mayo you're gonna need to share your wisdom with a friend over a great margarita.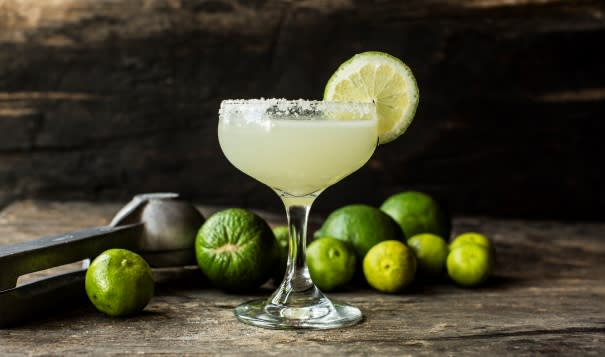 Pastry War - This downtown bar is likely the best option for people who love Mexican history and margaritas. The name comes from the five-month battle between France and Mexico launched when French citizens living in Mexico—particularly one French pastry shop owner—demanded reparations from the Mexican government for damages to the businesses and investments. 
Don't worry, you don't need to know that in order to have a margarita. Enjoy the rare agave and mezcal selections as you sip on their outside-of-the-box drink concepts like the strawberry basil margarita. Make sure to look for the secret door in the back that leads to a secret bar upstairs. Here's a hint: look for a mockingbird.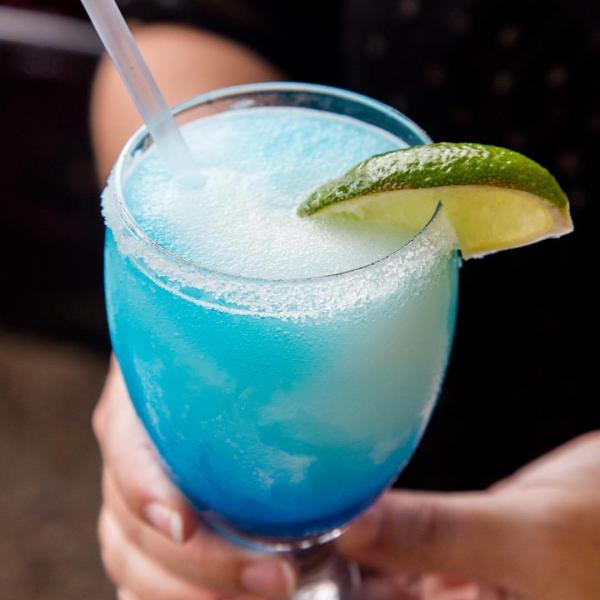 El Patio - Beware the blue margarita at El Patio in the Galleria Area. This surprisingly strong drink has knocked many a native Houstonian on their behind. Pace yourself with some great tex-mex food and then enjoy the cheekily nicknamed "Club No Minor" where you can focus on celebrating the cinco with the other brave souls drawn to this infamous drink spot.
Ninfa's on Navigation - To outsiders this local restaurant is simply Ninfa's, but to Houstonians the proper name is Ninfa's on Navigation. The original place for great Tex-Mex. Slip into the EaDo neighborhood and have a few of their traditional style margaritas as you enjoy a little bit of Houston's Tex-Mex history.
Hugo's - Hugo Ortega is one of Houston's greatest treasures. His upscale restaurant in the middle of Montrose is a great place for real mexican food and tasty margaritas. If you have some extra cash you can try the Greatest Margarita Ever Sold at a steep price of $29.  Rumor is that it is totally worth it and why not, it's a celebration after all!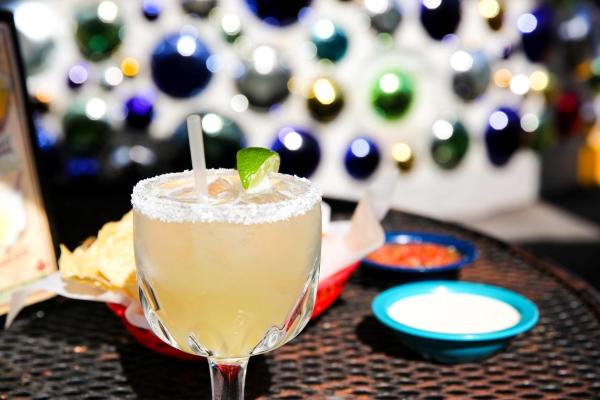 Chuy's - For an everyday Tex-Mex experience and a large outdoor patio you may want to try Chuy's located in the River Oaks neighborhood. Their happy hour is a great place to enjoy unlimited nachos out of the trunk of a '57 Chevy while you sip on frozen margs that can come in gigantic sizes. 
Margaritas will not be hard to locate in Houston but for the discerning visitor it is important to find the type of margarita you are looking for. So when you celebrate Cinco de Mayo make sure you know what you're celebrating and more importantly where to get the best margarita to celebrate with.