Just nestled in the heart of the Market Square area of Downtown Houston is Batanga, a hip Latin American restaurant from restauranteur Brian Fasthoff. The 9,000-square-foot restaurant boasts something for everyone with weekly happy hours, live music, salsa dancing and the largest outdoor patio in all of Downtown Houston. 
The best seat in the house is by far out on the large patio with umbrellas of every color floating above life fireworks. The art installation is so scenic you won't know which is more Instagram-worthy: them or the food. However, the picture-perfect food and ambiance aren't the only positives Batanga has in its corner. The restaurant offers an exhaustive menu that is over 50 percent gluten free, making it an ideal option for patrons with dietary restrictions.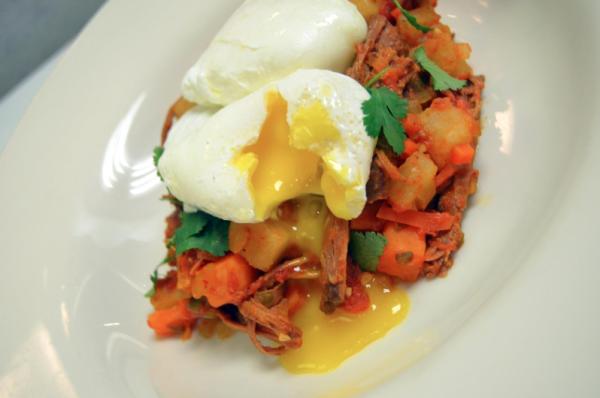 When it comes to food, Batanga offers diners a wide variety of tapas with their signature Latin twist. A popular favorite is the addicting Buteco Waffles, a Pao de queijo (Brazilian cheese roll) batter waffle with fruity guava butter that will leaving you craving more. For those looking for a savory option can go by land with the Smoked Pork Belly with jalapeno white bean purée, or by sea with the 3rd Coast Campechana featuring shrimp, lump crab, avocado, chili and a tomato base. Other smaller plates include favorites like the bacon-wrapped dates with blue cheese crumbles, yucca fries and crispy pig ears for those wanting something a little different.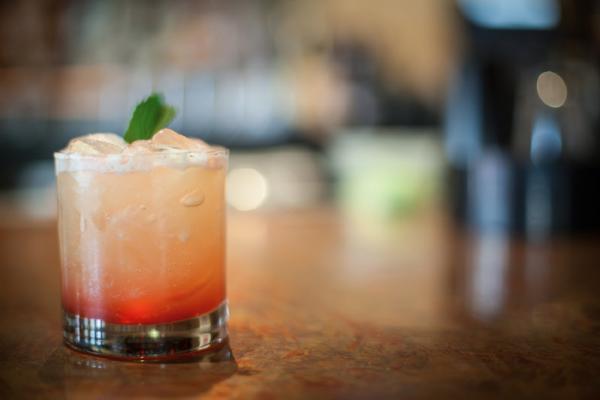 Houstonians know nothing is a better hangover helper than a Latin brunch with the beans, cheese and meat filling up your belly and soaking up the liquid mistakes of the previous night and Batanga shines in that arena. If it is a little "hair-of-the-dog" you're looking for, Batanga offers mimosas and sangria for $3 a glass or $12 for a carafe during brunch hours. Or you can choose from their tropical cocktail list that is geared toward lovers of tequila, mescal and rum. Plus, there is a 50 percent off special on select bottles of wine, excluding bubbles, on Sundays.
Batanga is located at 908 Congress and their brunch is served on Saturday and Sunday from 11 a.m. to 3 p.m.