Shawn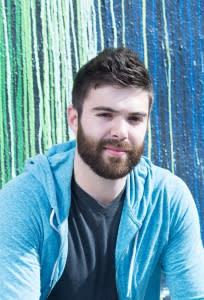 Birthplace: Houston, Texas.

Occupation: Restaurant Manager.

Tex-Mex or BBQ? Both, but I guess BBQ if I had to choose.

Favorite annual event? Tour de Houston (cycling).

What's your favorite LGBT event? Bunnies on the Bayou.

Houston in one word is: Diverse.

What makes Houston unique as a city in your opinion? Affordable, cultured and food-centric city.

A Houston must-have? Kolaches!

What's on your Houston bucket-list that you haven't done yet? Kayak the Bayou.

What would you say is Houston's best hidden gem? Eleanor Tinsley Park.

Houstonian that you admire most? Annise Parker.

Favorite place to grab a bite? Brasil.

Best brunch in town? Max's Wine Dive.

Favorite Happy Hour? Benjy's.

Favorite museum or attraction? The Menil Collection.