Taylor D.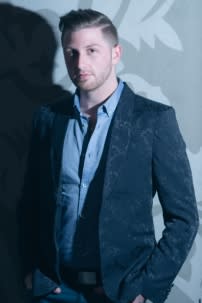 Birthplace: Beaumont.

Occupation: Creative producer for weddings and events.

Tex-Mex or BBQ? Tex-Mex all the way!

Favorite annual event? Houston Livestock Show and Rodeo.

What's your favorite LGBT event? Bunnies on the Bayou.

Houston in one word is: HOME!

What's a Houston must-see? Discovery Green on a crisp evening. It feels sort of like central park but in Houston.

What makes Houston unique as a city in your opinion? Houston is unique in how many cultural backgrounds it has. Each culture has sort of claimed an area of the city and made it their own. 

A Houston must-have? Dinner at Uchi. Make a reservation or you're not getting a table. The locals sigh.... but seriously, one of the best meals in town!

What would you say is Houston's best hidden gem? Hermann Park. It has a little of everything from museums, a zoo, stunning gardens and some great food! 

Houstonian you admire most? JJ Watt... I mean, what's not to love about that man?

Favorite place to grab a bite? Local Foods... The crunch chicken sandwich and house chips are out of this world. 

Best brunch in town? Max's Wine Dive.... Make sure you have an extra notch in your belt for after this meal!

Favorite Happy Hour? Absolutely love the Rosemont Social Club in Montrose or a Cocktail at Monarch in Hotel ZaZa.

Favorite museum, space or attraction? Miller Outdoor Theater, beautiful setting for summer nights picnic and broadway quality show!