Houston summers evoke thoughts of pool parties, raspas from refresquerias (snow cones for gringos), and blasting the AC like Lionel Richie - All Night Long. There are, however, more options than just drinking the day away while we wait for cooler temps. The summer theatre scene is always poppin' in H-town and when the sun goes down the curtain goes up in the city.
Miller Outdoor Theatre in Hermann Park offers the largest "always free" programming in the country. Over the course of their regular eight month season Houstonians and visitors can enjoy a diverse selection of shows including classical music, jazz, ballet and Shakespeare. If you're more of a musical enthusiast you can catch Broadway hits and musical sing-alongs as well. 
The outdoor venue has some limited covered seating and a bevvy of concessions, but true Houstonians get a picnic basket and stake out a place on the green hillside to enjoy the show.
This Summer, there are plenty of must-sees on the roster. Starting in July, Suessical: The Musical will be playing for a limited run through July 21. Then in August, Sheakespeare in the Park launches with alternating performances of As You Like It and Julius Caesar. Keep an eye on the Miller schedule though because in September, The Greatest Love of All: A Tribute to Whitney Houston begins. There are always other special performances that might be of interest on intermittent shorter runs.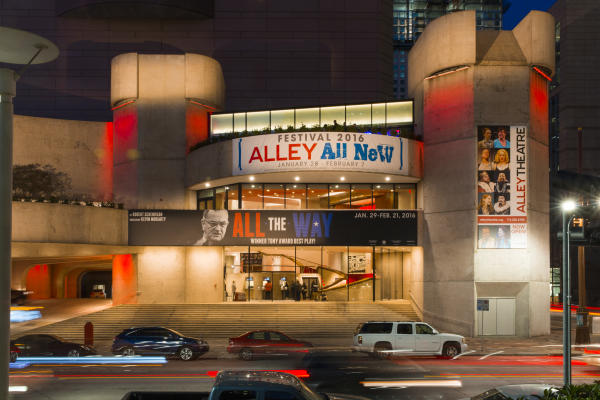 Not into the great outdoors and you have a theatre budget? There's no shortage of indoor options tucked away in Downtown's Theater District. The Alley Theatre offers their annual "Summer Chills" series featuring a classic mystery play in the middle of the dog days of summer. This Tony Award winning regional theater will be producing Agatha Christie's Murder On The Orient Express this summer. The August 8 performance is designated as the ActOut show where LGBTQ patrons can mingle at a pre-show mixer beforehand. 
Houston is only second to New York City in the number of theater seats that are available for lovers of the arts. So go ahead and get you a seat and live for the drama...onstage...for a change.